Core Machine (Operating system/System info/Roon build number)
Intel NUC6i5SYK / xUbuntu 19.10 / Roon 1.6 build 416
Network Details (Including networking gear model/manufacturer and if on WiFi/Ethernet)
TP Link Deco M4, server via Ethernet
Audio Devices (Specify what device you're using and its connection type - USB/HDMI/etc.)
Description of Issue
Roon Server fails to remain stable - constant circle "ready-last seen 13 seconds ago - connecting".
My Intel NUC goes spinning fan like crazy, extreme high CPU: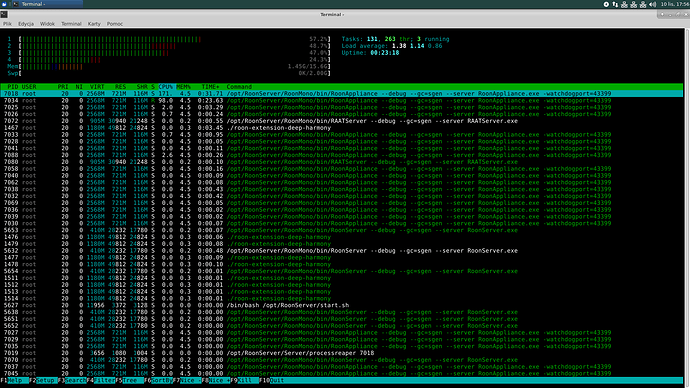 Total disaster: came back home after serious hand surgery hoping to relax with music - and this happens.
Already did some things:
restarted Roon Server - software and hardware
reinstalled Roon Server
restarted TP Link devices
Please help.