Roon Core Machine
Roon Core is a brand new Synology 1520 NAS on 192.168.99.11
My PC (cable) and Android (wi-fi) are on 192.168.99.x and I can ping the NAS so it can be 'seen'.
Connected Audio Devices
Three Bluesound Node's 2 (but that is not relevant here and now I think).
Library Size
Large I think. Where can I see? 50.000 items I think.
Description of Issue
Whatever I try, my apps (on Android, on Windows) do NOT see the core. Why not? What can be the problem? Where can I check or change the configuration so the Roon software will 'see' the package on the NAS?
Please, see the Windows Roon software searching and searching: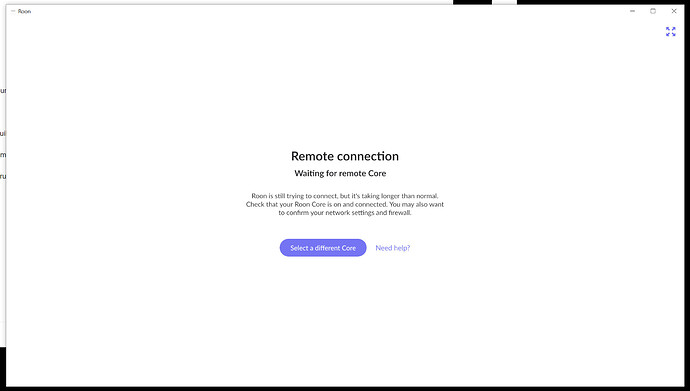 See the Roon package on the NAS is active: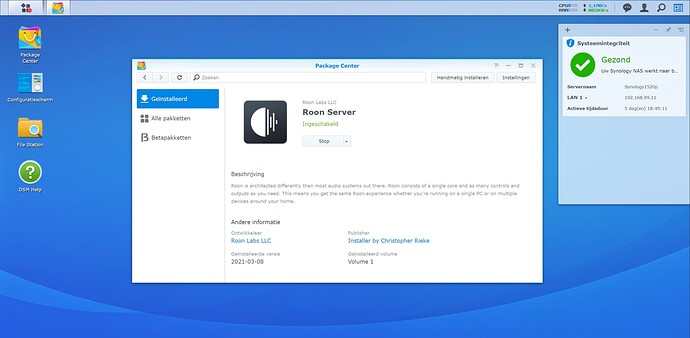 Please help.