I just signed up for tidal trial period on hifi, and when trying to login in roon I get the following error: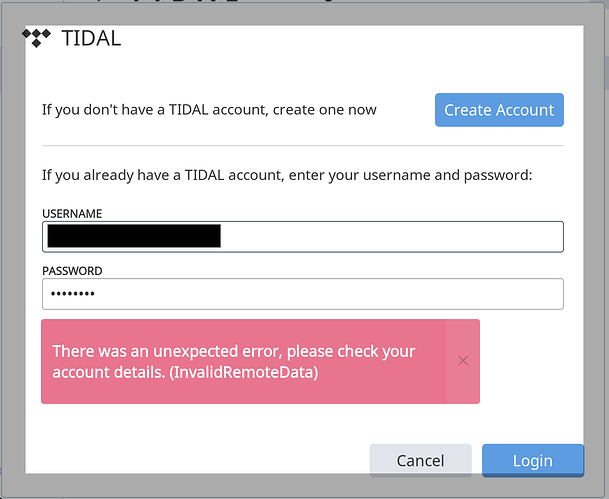 I can log in normally to the Tidal service,…, so I am led to think this is roon's problem.
I tried restarting the server, but it did not fix the issue
I am using Roon version 1.5 (build 363) stable (64 bit), on both server and client
The client is on OSX Mojave
The server runs within a docker container, on a NAS.
Any ideas on what may be going on?