Content you're reporting an issue with
Screenshots in text below.
Have you made any edits to this content in Roon?
No.
Is the album identified in Roon?
No.
Is this content from local files, TIDAL, or Qobuz?
Local Files.
Screenshot of import settings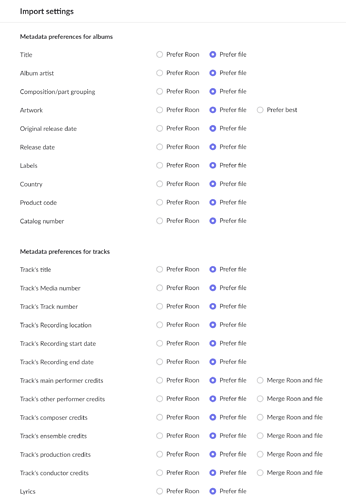 Description of the issue
I am ripping & tagging my Prefab Sprout remasters & the album title needs to include the expression: Blu-spec CD2
Unfortunately, when I write it like that & save the files from Yate, Roon shows me this:

It's only when I close the space before "CD2" that Roon shows me the full album title:

It's not a "Blu-specCD2" it's a "Blu-spec CD2"

First world problems & all that.
Are there any workarounds for this?