I have a problem. Over the last few days, Roon and Tidal have been in trouble. I listen to the iMac, then via USB to dac.
So there are two problems.
Sometimes won't connect to Tidal: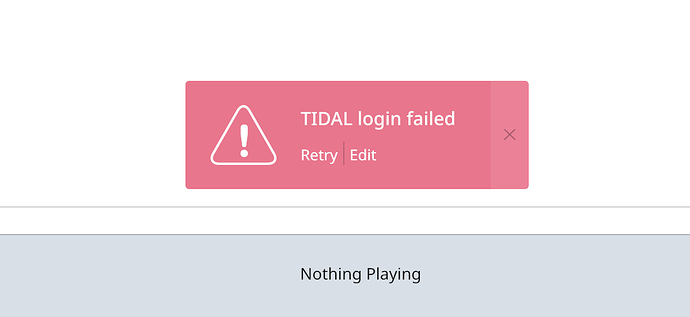 And persistent playback problems:

I checked the performance of Tidal from Chrome, through the browser - everything works well, there are no glitches.
I also connected the Internet to the iMac via Wi-Fi via iPhone - it worked … Glitches were gone. True, it slowed down terribly, which is understandable - the mobile Internet can hardly pull highs.
So the problem is only through Roon with a wired connection. Moreover, the problem began to manifest itself with any effect on the song being played. Whether it's a pause, or even a DSP adjustment! I touched the slider in the parametric equalizer, the song stopped, and you got another mistake, again the song does not exist in Tidal and this applies to the entire album, and sometimes to the entire Tidal library. Only Roon reboot helps. The same thing happens when the song is paused for a long time.
There is no problem with the local library (what is on the iMac hard drive)!
What is the problem? I am in Russia.