Dear Rooners,
today we (me and @Klaus_Engel) have something very special for you. Therefor we recommend continuing reading this post
With rooExtend v2.0.0 https://rooExtend.com we added the rooNuimo Roon Extension to support the the Senic Nuimo Control device.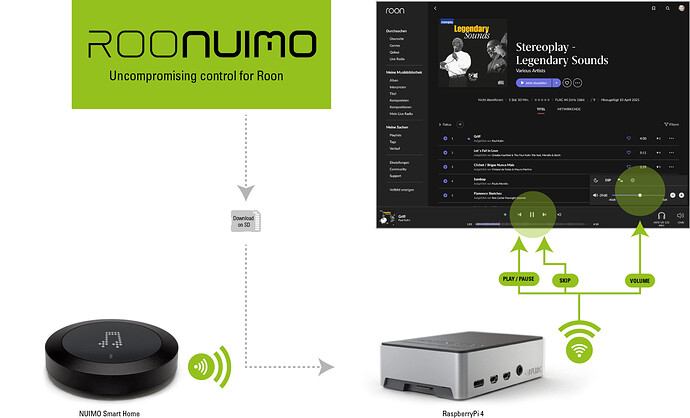 With the Microsoft Surface Dial as entry level (rooDial), the 3Dconnexion SpaceMouse Wireless as innovative and very reliable controller (roo6D), and now the Senic Nuimo as the high-end option with perfect quality and haptics (rooNuimo) we are thus offering a range of Roon controllers in which there should be something for everyone.
The Nuimo Controller is a marvellous volume controller with some outstanding features:
Top design and haptic with zero tolerance. Feels like operating Leica lenses.
Capacitive touch surface offering a lot of functionalities.
A display that makes using Roon an even bigger pleasure.
In addition, the surface offers a pressure point used to start and stop playback.
The Nuimo is the highest-end volume controller we offer now that can be used with Roon, and probably also the last.
Its anodized aluminum dial with double-hardened acrylic touch surface is just such a gemstone that fits perfectly in your hand - the ultimate addition to your high-end Roon system. The Nuimo is made for people with a pronounced aesthetic sense, for whom the costs play a subordinate role and who simply want to treat themselves to something beautiful.
Here two Links where to buy:
And here a video with a review by darko.audio of the original Sonos-based Nuimo: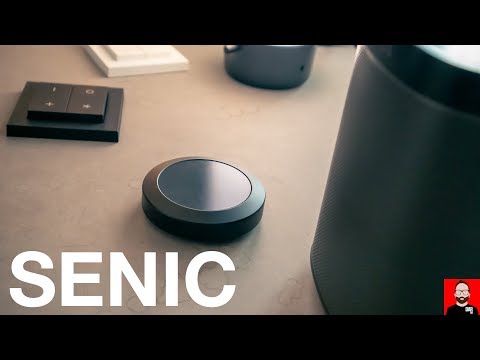 Compared to the original software that came with the Nuimo which only supported Sonos, rooNuimo now supports Roon and and adds lots of features. We have also cured the often criticized childhood illnesses of the Nuimo with our rooNuimo Roon Extension.
When turning the Niumo, the rooNuimo extension shows the current volume numerically on the touch surface. By swiping left and right on the touch surface, you can skip to the previous or next track. Pressing down on the touch surface will pause and play the current track. We also added total configurability for all touch gestures supported by the device. This means you can adapt the device to your needs for controlling mute, shuffle, repeat, seek, standby, playlists and radio stations. We also make sure that the Nuimo controller is always responsive and you can rely on the instant response on your inputs. A flashing, dimmed play-symbol shows up regularly during playback to communicate that Nuimo is active. This symbol turns to a battery warning if the battery drains and has to be recharged.
Here a link to my youtube playlist that shows how to modify the Nuimo Hub for Roon usage and how to control Roon with the Nuimo.
(4) rooNuimo – best Roon controller ever with Senic Nuimo - YouTube
Now, there is one small drawback: Senic discontinued the device and there is probably limited stock for ordering. So, get it while it's available! The controller itself can either be used with the included Nuimo Hub (with some minor modification for which we provide a tutorial video), a Raspberry Pi4 or Zero W.
The other option is to get a used Nuimo from eBay etc. Note, that only the Nuimo Controller itself and a Raspberry Pi4 is needed (no Nuimo Hub is required if you use a Raspberry Pi4 with rooExtend).
Here we will answer all your questions and give support for the rooNuimo Roon Extension.
Best @Klaus_Engel and @DrCWO