I had meant the "competition" sentence as a joke. It appears I will need to work on my act.
I have a deep commitment to time and phase coherence as presented by Vandersteen. What happens with custom convolutions.
After quite a long journey. Wilson Yvette speakers powered by Nagra classic preamp / power supply / amp.
Roon path is Antipodes EX (as server only) and Sonore UR (Ethernet, powered by Farad LPS) or USB out to Antipodes P2 reclocker / converter. All Ethernet through EtherRegen (powered by Sbooster LPS).
DAC is the MSB Premium. Clearaudio Ovation turntable with battery power supply and Boulder 508 phono. Project RA2 T CD transport and NAIM NAT02 tuner (occasional use only). Violectric HP590 v2 headphone amp.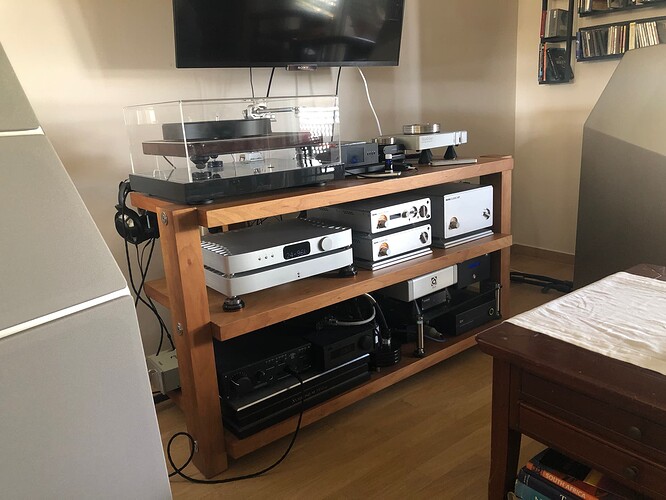 the ovation is the prettiest turntable in CA's lineup.
Lovely setup, and nicely presented.
At your destination…or more to go? or is that a stupid question?

As well that MSB DAC may be the prettiest in the world.
Yes (coming to an end:-))- thanks for the nice comments!
I don't think any of that changes…at least not to my ears. The neat thing is how you can turn it on or off instantly to compare the results. I thought the improvement was staggering. Plus Thierry is great guy to work with. I can honestly say my system sounds the best it ever has in over 18 years! And I credit the Rom Correction for most of it!
I second that. HAF is a great service. Thierry great to deal with as well. Which I could use the correction for my TT and CD playing as well. Confined to roon…may need DSpeak or something.
Dean,
You need to rip all your CD's to your Roon streamer…Problem solved! I still buy CD's and rip them the moment I take them off the porch! The "on" button on my CD player has a layer of dust on it since Roon came into my life!
Nothing 'new' here - but my PS Power Plant came back from repair
I've used them (PS) for soooooo long I haven't heard my system without one before…
Blimey, flat and dull!


For various reasons, it's been several weeks and I've not used this system since, sticking to my LS50Ws
It's actually a striking difference
Welcome home!
Very nice. Is the rack a custom build? Would be cool to see a few more pics of the setup + room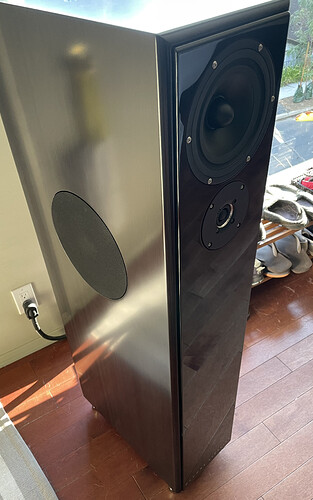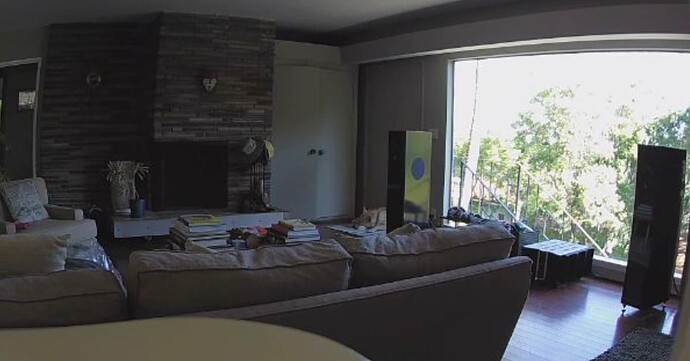 sorry for the odd-lot pix, haven't really taken shots of the gear, so the wide one is just from a security cam

but, paints the picture anyway. will upload the rack at a later date… but wanted to post to wax drooly about the latest addition to the house - a pair of deVore Gibbon Xs. still very much breaking-in but already blowing my mind. the sound… the… sound, i know that's a super general term especially on an audiophile site, but… the list would be so long: the timbre, the dynamics, the depth, the DETAIL, the thump and whisper and ring and slam… it's just incredible. this is the first time i've really, honestly felt the players are sitting in front of me. and… you REALLY feel it. the test of new gear is always does it make you get lost in revisiting old tracks hearing things in a new way and maybe things you haven't before heard… it's off the charts here. i'm deep diving in to very well-worn albums and coming out reborn. ok… i'm getting a bit ott, but… it's been a good time. i've just walked in big circles around the room listening to kind of blue and eyes closed just believing the guys are on a small stage right in front of me. it's an amazing feeling. i've spent my whole life in professional film and audio production and this is the first time i've felt this. for sure the first time at home. thanks for letting me share.
Who are you and when did you win the lottery?
jk : )
By far the neatest and easiest system setup I have ever had…
One power cable, one Ethernet cable and press enable in Roon and all done.
Quite exceptional sq for such a little thing!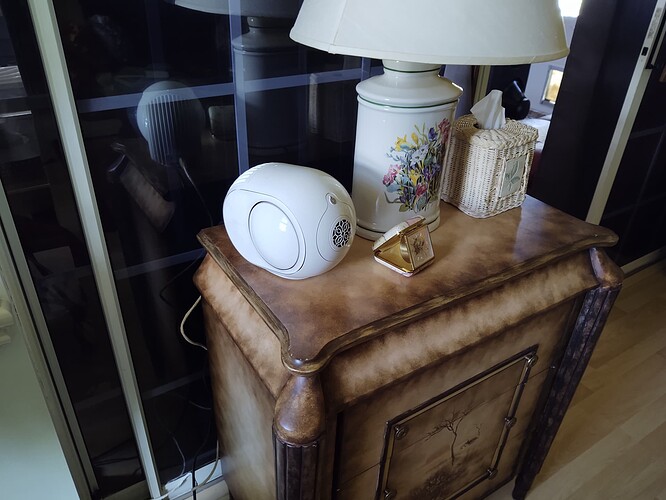 How long till you convince yourself that you need a stereo pair?