Core Machine (Operating system/System info/Roon build number)
Nucleus 1.7 build 528
Network Details (Including networking gear model/manufacturer and if on WiFi/Ethernet)
Ethernet throughout. Innuos uPnp.
Audio Devices (Specify what device you're using and its connection type - USB/HDMI/etc.)
Playing through Roon Muso QBs. Same issue on both.
Description Of Issue
2 problems when running a shuffle queue
Firstly I build a queue of songs to listen to by selecting like or dislike from the shuffle. Alas, the system often skips many songs. See picture. This seems to happen when I build long queues. So I keep my queues below 50 minutes and that limits the problem to once every few days.
Secondly when the queue hits a song of different quality it just stops. Most songs are FLAC. But if a higher res song or an AAC appears the music just stops.
As you can imagine, these problems drive me wild. Music is meant to be relaxing. Not stressful awaiting a carefully curated queue to be destroyed. Or for the music to repeatedly just stop.
Otherwise Roon is brilliant. Just not relaxing.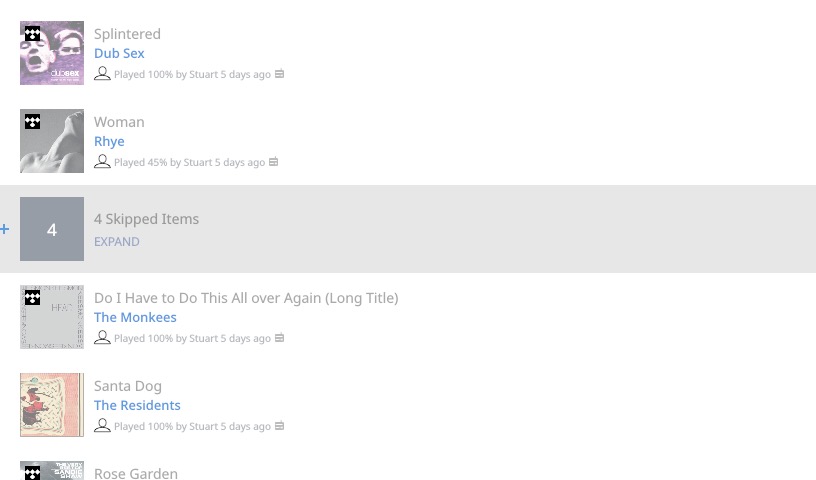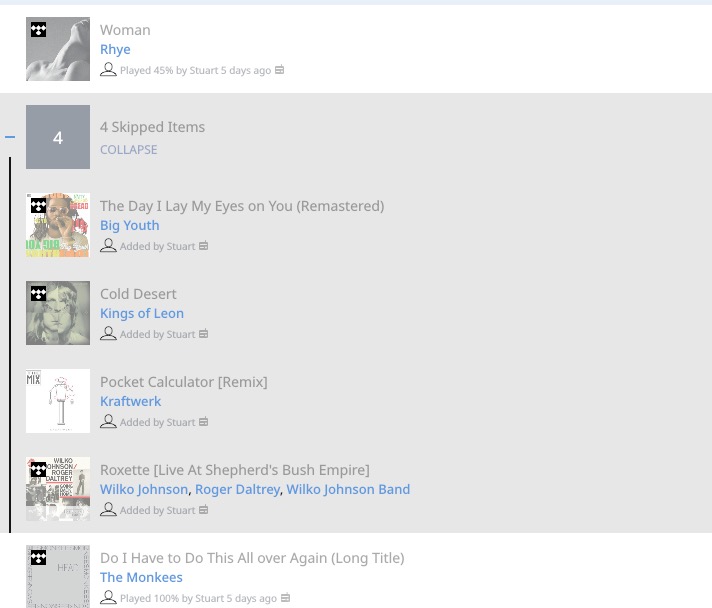 (upload://soHGhDVIpexuOAx39NDeBABLvUr.png)