I love Roon, it changed the way I listen and organize my music. This thread is not in any way driven by mean criticism, I want to be constructive and I think it's better to make a long thread than one for each subject.
So, I like to have all my files with the most accurate metadata I can…I'm a bit obsessive with that.
One of the promises from Roon is:

"Up to date metadata"
As you can see John Bonham died 41 years ago, and still Roon hasn't found the way to display his image on his profile:
"enriched with content"
Keep this quote from Roon's site in mind for the next three artists I'll refer to: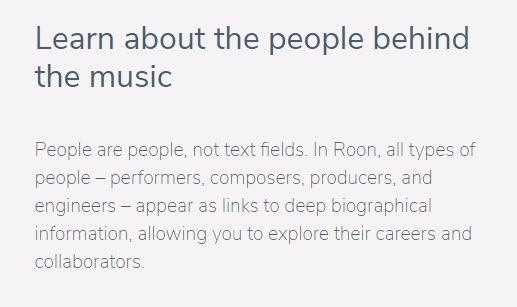 Really? No bio for Alice Cooper as artist? There's a bio for the band though…but still no deep biographical information

I know this claim is kind of dumb, but the devil's in the details. And I know metadata depends on external providers, so maybe it should be advertised as "the metadata we can get with what we have"
I'm not going to name all the cases I came across but I'll try to give examples.
REGARDING COMPOSERS AND THEIR WORK
Take Janne Sova (aka Demonos Sova) singer of the band Barathrum. He wrote all the music and lyrics on "Saatana" (1999) so I added that info on the files. I set Roon to pick up the credits info from the files. BUT on Janne's profile, in the overview tab I have some personal information (including his real name and band he is in) no rich metadata or deep biographical information

The discography tab shows a Tidal album he appeared on
AND FINALLY the compositions tab shows he wrote Saatana's songs
So, why isn't Roon showing Saatana on Discography? Why the overview is so empty and not like other artists, like Andreas Kisser with popular tracks and the files I have on my library? Still no deep biographical information

Andreas' profile take me to another issue. He's been a well renowned musician since the late 80's and still no picture of HIM, just Sepultura. But not the current line up the one that split in 1996!!!
Also some profiles have these round pictures, some have the banner…it's so inconsistent…
Back to our friend Mr. Sova. When I search for his real name, this shows up
So he IS recognized as Demonos Sova, but not as a member of Barathrum EXCEPT he is credited as having composed songs for Barathrum, BUT not for the album I own (there are no more albums below)

I know Janne Sova is not what you would call a world known musician, but I think these things are more on the software side than the popularity of the artist.
REGARDING ALIASES AND/OR PSEUDONIMS
The singer for Rhapsody (the italian Metal band) is Fabio Lione, but in the credits he appears as Fabio Tordiglione (his real name) If I search for Fabio Lione I don't get the Tordiglione results despite being the same person and showing the bands he is in on the (kind of) bio still no deep biographical information

but if I search for Fabio Tordiglione, I get the results for THAT name only (see the bands shown appear on Lione's profile) no deep biographical information here either

The thing is I tried the same for King Diamond and Kim Bendix Petersen and it worked but I think it's because the real name is on the bio

If this is the case, I'd like to contribute with information for Metal musicians because I know they're not very popular but I think 98% of them are on Wikipedia.
I know the information is taken from AllMusic (King Diamond's bio is verbatim) and I submitted bio info for Fabio Lione of Rhapsody. The thing is THEY would decide WHEN and IF they will show and add that information. Until ALLMusic decides I can't have the information.
So again this is a matter of "the metadata some providers would allow us to get" and not "up-to-date metadata"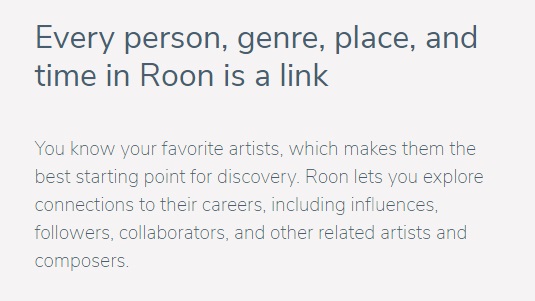 In this case I wouldn't be able to discover that Fabio Lione wrote some songs for Vision Divine where he sang and had never found the band. Obective incomplete.
REGARDING RECOMMENDATIONS
I'm not going to bore you with this because I've already said it here: Strange result for recommended albums for Mendelssohn - #2 by macaumetal
REGARDING SAME SONGS ON DIFFERENT ALBUMS/LIVE VERSIONS
I'm not posting images beacuse there are too many examples. The thing is that given a song with the same basic metadata (track name, genre, composer, lyricist) Roon does not show the count (the icons of the disc and library) in the track. Sometimes durations differ, and in live tracks that's logical, but shouldn't that basic information be enough for the system to match the tracks?
REGARDING RELEASE IDENTIFICATION
I don't know how Roon determines which metadata to pick from Musicbrainz.
I spent a lot of time updating info for releases like Ambeon's Fate of a Dreamer (https://musicbrainz.org/release/a78b33d3-6a3b-4e54-8858-b47c2ff2e4f9) but the only options available today for ID on Roon are 3 Transmission Records and 1 Import versions. I uploaded NEMS' version on 2020-08-11 and still nothing.
It's very frustrating because there are a lot of releases that came with bonus tracks here in Argentina and can't be identified correctly despite being added to Musicbrainz! And the ones that are the same as european/american releases still should allow for us to select the RIGHT version.
I'm not asking for an impossible (I think) so if you're going to give me the option to do something, just give me all of them.
I have all my discography (1500+) on Discogs, so adding it to Musicbrainz (which I would have no problem, I like to do this) would only be worth it if I can see Roon is picking them up.
REGARDING THE GREY CIRCLES FOR CREDITS
Last week I added a podcast I made to my folders and got this generic cover artwork:
That made me think, wouldn't it be great to have generic images like this for the different roles instead of the grey circles with the initials when there's no picture available? The one shown here would totally be great for "guitar/guitarist" right?
There are a couple more things but I think I'll stop here.
I still feel I have to clarify that I don't think making a piece of software like Roon is easy, that I understand that sometimes there are a lot of things to coordinate and external services to deal with, and that Roon is not made to suit MY needs. I would never underestimate the work put into it…but I want to contribute to make it better if I can and to make it more comfortable for me (and hopefully, other users)
Sorry for the length of the thread, sorry if I wrote something the wrong way, english is not my main language.
Thanks for your attention and I look forward for the feedback, especially if some of the things I said here have a solution I haven't found.