Roon Core Machine
Windows Server 2022
4 Core, 8GB Ram hosted in Parallels on my Macbook Pro.
Networking Gear & Setup Details
Parallels VM is Bridged.
Connected Audio Devices
Macbook Pro 2019
macOS Monterey 12.1
Number of Tracks in Library
100,000+
Description of Issue
I've upgraded to Roon 1.8 from whatever version I ran back in Mar 2021. Machine has been off since Mar 2021.
Now I have albums that are missing art. These albums have used Roon supplied art not my own.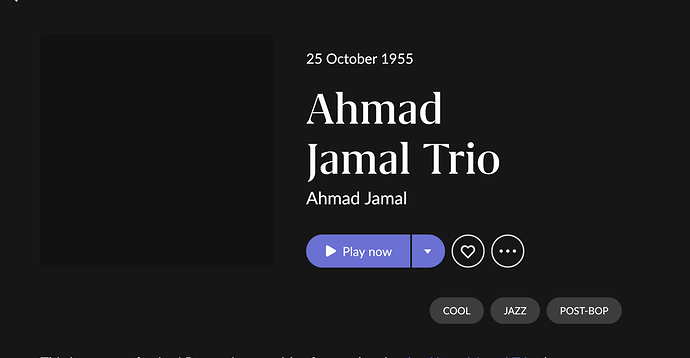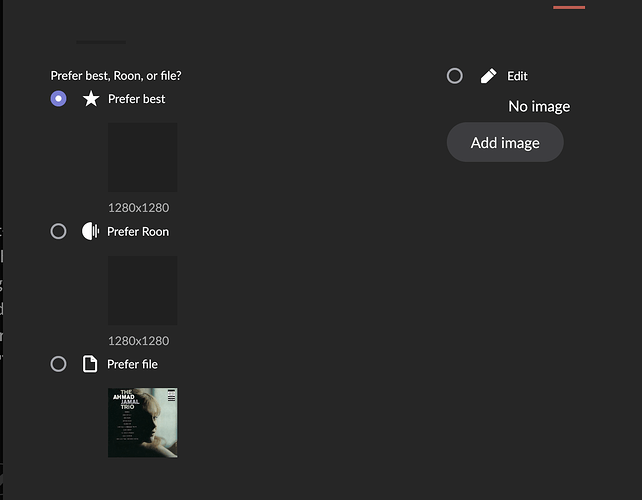 Why does Roon think there are 2 images, one is a 1280x1280 image from "Prefer Roon" when there isn't one anymore? At the very least, Roon should now revert back to my supplied art.