Hi there
When I play music above 16bit/44.1 khz, it always downgrade to 16bit/44.1 khz. The music is stored on a NAS and amplfier is connected via cable. I use Roon via iPad.
Is this the way it should be? Or is it only possible to play the High res files when plugging in a digital player via USB?
I'm using Hegel 360 as amplifier.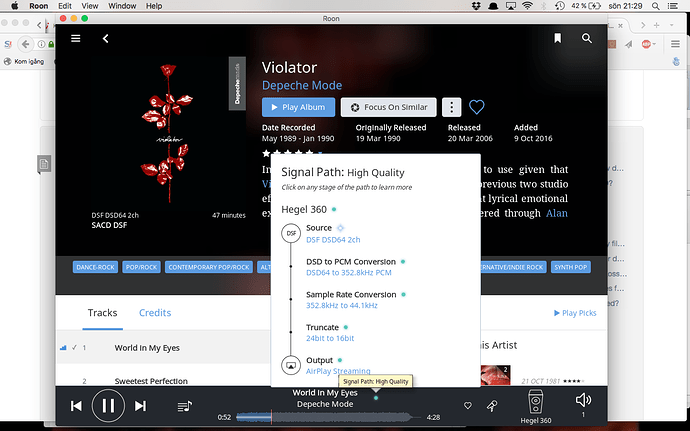 Thanks for any input on this