Hello,
Are you planning to support iPad Pro split-screen multitasking?
Thanks,
Nuno
+1
Hope so too. Nice to use Slide-Over occasionally too to check whats playing or modify a Playlist or just read up on an artist .
~M~
I get my iPad pro 12.9 tomorrow and would love split screen support for it? I would love Roon on one side while I use another app on the other. Please make this happen

If you want this yourself please comment so developers know.
Sure.
Doing only one thing at a time is so 1900s.
How we get the developers attention on this? A simple "no that's not going happen or we will look at it" would be good.
Yes! Come on, SplitScreen Multitasking for iPad Pro is more than essential! Are there is a feedback from the developers so far?
Would be nice to split screen with Roon.
Not to mention iPad portrait mode…
I have noticed that I can't do split screen in ipad, at least on my 12.9 ipad.
It will be interesting to have roon opened with safari for example.
It would be great if on the iPad app you could use the Glance feature to allow for quick access to the Roon app to advance a track or turn the volume down. The interface for the glance could mimic the iPhone layout. See the functionality I'm referring to in the pic below.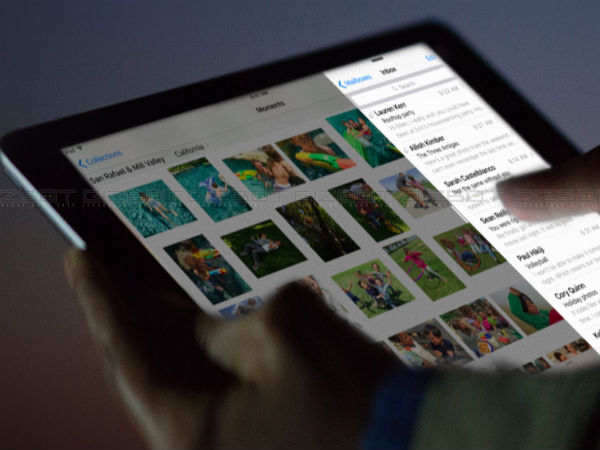 So when will Roon for iPad OS finally become fully compliant and behave like a proper citizen - enabling split view and slide over? The last discussion I found about it is already 6 months old, and the capability on iOS for iPads even much older.
Explaining why having that would be a good thing is not really necessary, isn't it?
Best e.
I would love split view, especially if it would mean Roon would stay connected on iOS iPad devices.
I posted a long time ago here:
To be quite honest I still find it absurd that Roon does not support split view, slide over and portrait mode. Roon is supposed to be a piece of software that is mainly focused on creating an awesome user experience while listening to music.
This is my third year using Roon and back then Roon was something special to look at. It was beautiful, well designed and using it was a very fun and awesome experience. Now 3 years later there have hardly been any updates to the ui and user experience and quite frankly it is being caught up by other hifi software engineers (looks and interaction wise). This is especially true for the iPhone app.
The iPad app is very basic considering the cool features software developers can integrate in iPad OS. I understand that there are more platforms out there then just the iPad. But almost every time I attend hifi demonstrations people use iPads, so I am quite sure there are allot of Roon users using an iPad.
I also realize that there have been some major issues that needed to be fixed lately. But I would really like to see some ui updates coming soon. Nothing is cooler then to have some nifty new features alongside a fresh new look to create that buzz once again.
The reason I use a 12.9 iPad Pro for Roon is not to make the screen smaller with split view!
The iDevices features that would add the most value to me would be iPhone/iWatch lock screen play control.
I think we are both expressing the same need with different solutions in mind:
Need: to have a minimal UI that is "always on", not needing to reconnect to the server. For skipping tracks and hitting Play/Pause/Stop. (If I am putting words in your mouth, please clarify your need for the watch or lock screen).
Solutions:
iPad split screen
Apple Watch
iPhone Lock screen*
various Android based options
For reference, Lock Screen controls are complicated by Apple if you are using AirPlay. Sonos created a work around that is a bit in-elegant in that the user has to not use AirPlay if they want Lock Screen (again, this is Apple's doing):
https://support.sonos.com/s/article/3381?language=en_US
Hopefully the Roon iOS clients will get some love!
Rob.
Yes, it is fast access to pause/Play/skip track I am looking for.
It is very annoying having to wait for the Roon app reconnecting just to skip pause or skip track.
It is IMHO the only really important usability feature missing.
Just because of this, I'm thinking about not renewing my Roon subscription and I'm going to use "Tidal Connect" from now on. I can't stand how slow Roon is when reconnecting.
You are obviously the lucky one, I have yet to see Tidal Connect
I assume , as ever, South Africa is at the back of the queue
Tidal Connect is already available but only for some streamers, if you have a computer running Tidal and want to control it through a mobile device you need to wait longer as Tidal is still working on it.