Hi I am experiencing some strange behaviour when streaming from Tidal.
While playing a song with the volume leveling turned on, sometimes the audio gets loud, like there is no audio leveling.
I checked and the volume I hear is indeed the same as without leveling. The issue is not specific to a track or an album, but the latest track with issues was the last song and title track of the album The Sea of Corinne Bailey Rae.
With the Tidal tracks being as loud as they are (average leveling is around -10dB), it is a bit of a scare when the volume comes up with that much.
Setup:
Roon server version 1.1 Build 102. 64bit on a dedicated windows 10 "server"
PiCorePlayer version 2.01 on a RPI 2 connected via USB to a SMSL M8 DAC. DSD64 (dop) nicely working.
Tidal HiFi account for the Netherlands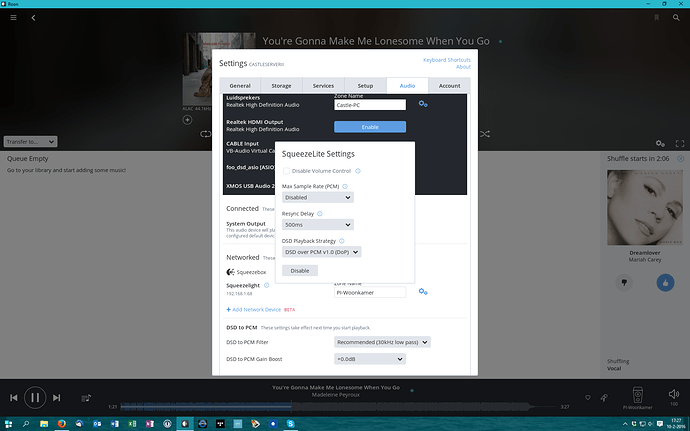 Somebody have the same experience?
Regards,
Jelle