Hello Roon Lovers,
I wanted to try Tidal Masters and MQA so I got a subscription to see if I like it.
I have connected my Hegel H120 via Ethernet. I am confused about MQA and signal processing.
The upper picture shows a good old Yes album (!) played on my Hegel. Then it is no MQA core decoding by Roon. Instead it is converted to 44,1 kHz.

The lower picture is same track played on my Mac and computer speakers . Then it is MQA core decoding to 96 kHz.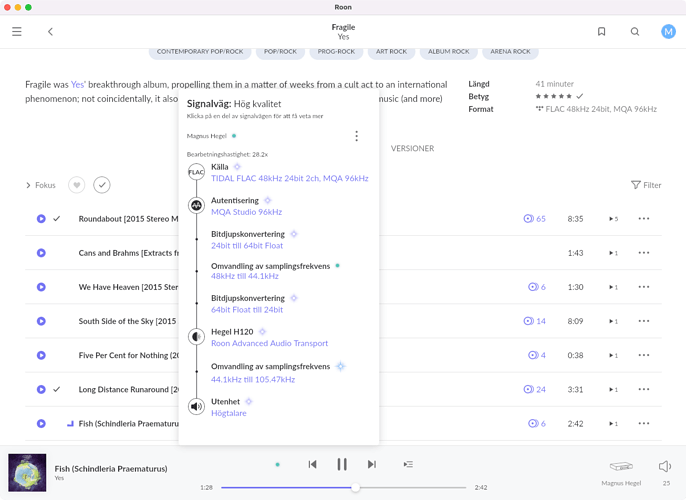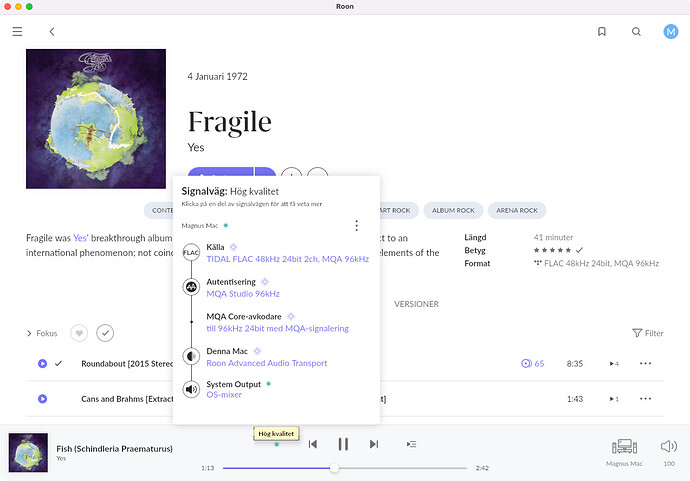 Can anyone tell me why this is happening? It is in Swedish but I guess you understand.
Why doesn't Roon in this case do MQA core decoding?
On some Albums it does MQA Core decoding up to 88,2 kHz.