Tidal is dropping on every song after a few seconds. Do others see this tonight?
It's takimg 20+ seconds for song to start then it starts then drops.
Attached is screenshot with same error I was having last night.
Who owns this problem?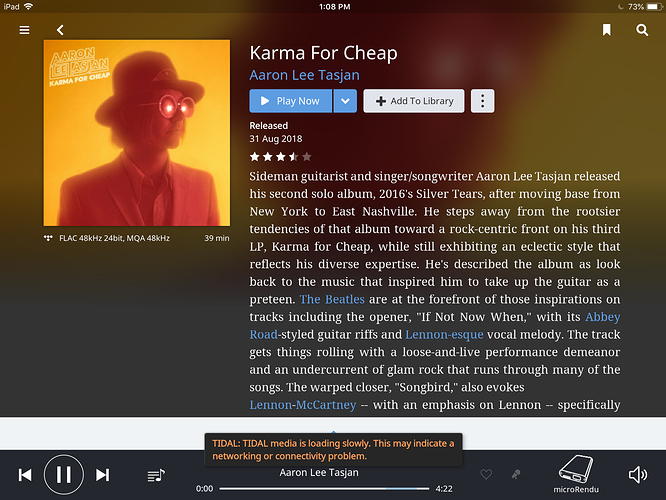 Local music from NAS is fine.
Internet connection is 26 mbits.