@support another Saturday and again Qobuz and Tidal sevices are down again via Roon. Can someone look at this please?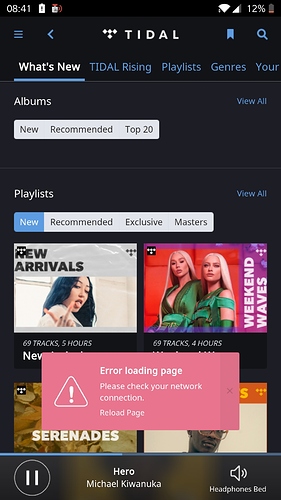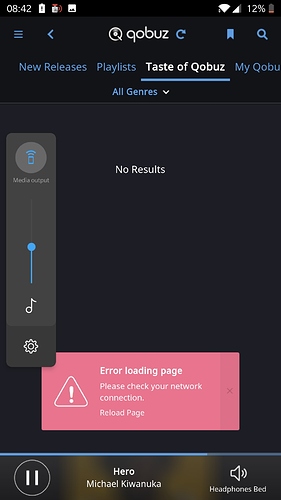 Yep. Seeing the exact same fault patterns as last Saturday's outage. I'm in London - tidal and Qobuz failing within roon, fine as standalone apps.
My Qobuz is working in the United States.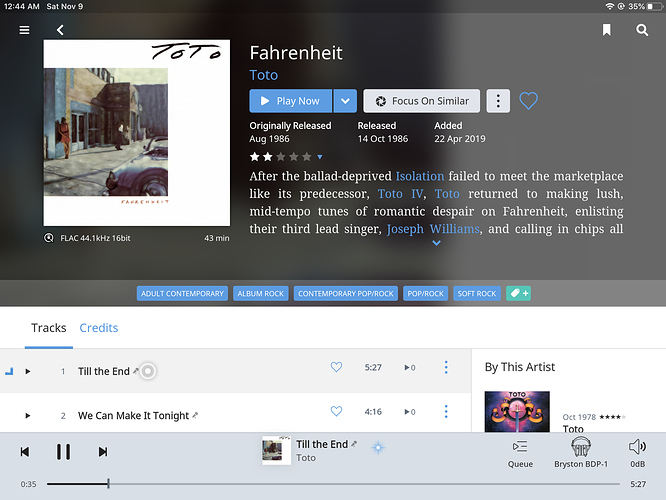 I don't have a Tidal subscription or I'd check it for you. Qobuz is sounding good.
Try Tidal and Qobuz through Roon itself. This is an album I already maintain in my Roon collection.
I'm seeing the same. Constant "Error loading page" / "Please check your network connection" errors when trying to use Roon with Qobuz.
Tidal stand alone works fine
I am still on a subscription and it is ending end of the month. I only listen in weekends. If this keeps happening, I will not be able to enjoy the rest of my subscription because I only have time to use Roon in the weekends. For a paid software service which Roon is, this starts to be really annoying and possibly a reason not to purchase Roon Lifetime which otherwise was my intention.
Funny thing it went down when playing from Tidal and the stream is still working just not the UI so I guess it's their Metadata services that's the issue. But as as a result cant play anything more.
Correct, playing Qobuz files in my library works. It is exactly like last week.
Roon should extend all subscriptions free of charge by two weeks, because this is the second weekend we cannot use it.
I've got the same problem.
They need to sort this out @support
Same here in Belgium, streaming from Tidal. Local files ok
I'm just glad it ain't me after spending half an hour troubleshooting.
Next time I will check here first !
Sam here again in the Netherlands. Getting a bit irritated.
Yep, knackered here in London.
Same here in Poland
U.K., saw a recommendation on Twitter, went straight to Roon to search and for me the search hangs or is very very slow.
Is this only affecting people with subscriptions to both Qobuz and TIDAL? I ask, because I only have Qobuz, and it's working fine here for me (in the Netherlands).
I personally run both, but it doesn't help if I disconnect tidal (for what that data point is worth).