It took under an hour to setup, but I've now got the Beelink T4 Pro running the latest ubuntu server lts (headless) and roon-server.
This device is very low price (120 new), and very low spec: 12v, 4G RAM+64GB eMMC and Intel® Apollo Lake Processor N3350 (2M Cache, 2 Cores, 1.10GHz up to 2.4GHz).
Nothing particularly hard about it, flash a usb with ubuntu server image, install, connect to lan temporarily, setup wifi (yes it works), update, and install roon-server with dependencies.
Unplug everything, and there's literally just the power cable and a usb wire to my DAC.
However, it's a very powerful combo with roon + dac. I can now stream at max quality, and add in any higher quality files I want that the DAC supports (DSD512/PCM768) via usb3 storage or network shares.
Since it's roon, I can remote it, arc in, and cast to all the chromecast groups in my home wirelessly.
Photo, with mouse for scale.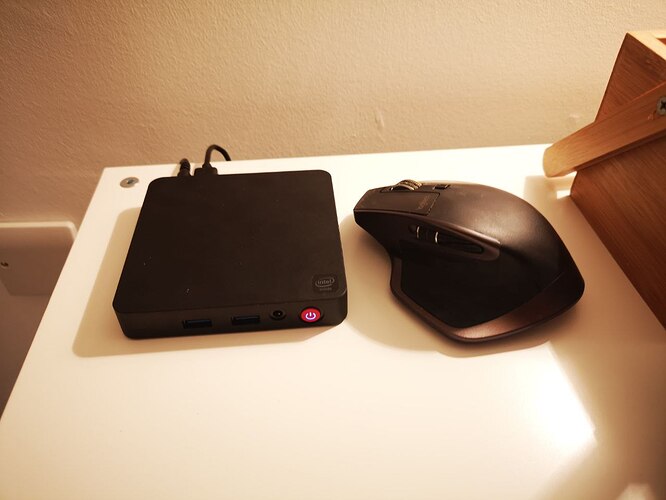 Full setup with mini-pc slotted in: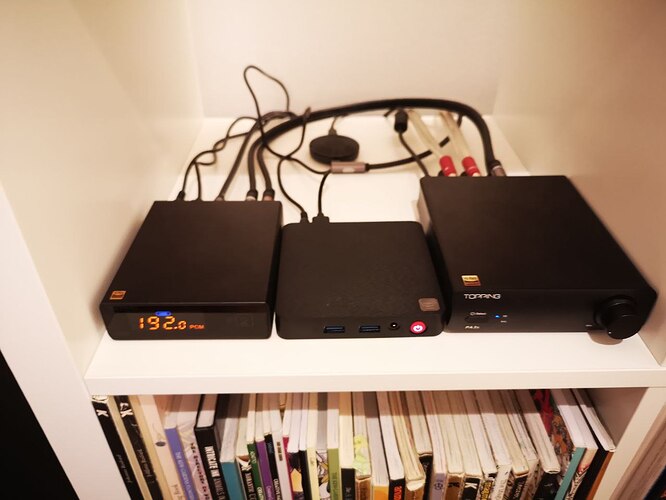 Total spend: 420
150 for Topping E30 II 2xAK4493S DAC
150 for Topping PA3S 80w
120 for Beelink T4 Pro Mini PC.
For reference this is driving 6ohm/88dB stand mount speakers, and driving them perfectly well, and much much better than my old class a/b (which cost much more than this entire setup).
More views and full journey/thread here: Chromecast Audio replacement, for Roon + Tidal Connect + Chromecast - #34 by Sonder