I'm unable to delete an album from my library. For some reason Roon was no longer able to open this album. This loading album icon kept spinning forever. So I decided to delete the album completely and rip a fresh copy with XLD.
This particular version was deleted from within finder but is still showing in my library.
A force rescan still picks up this album even though it no longer exist within my music folder.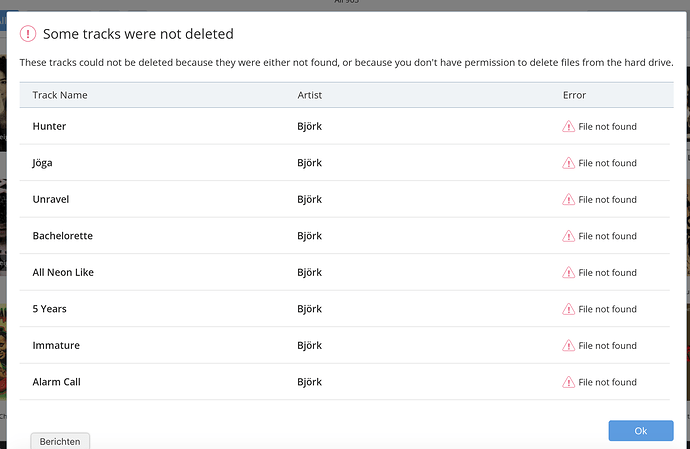 I even tried the "cleanup library" option but this didn't do anything for me…
I'm able to "hide" the album but that's it.
So why is this happening and what can be done
thanks