Roon Core Machine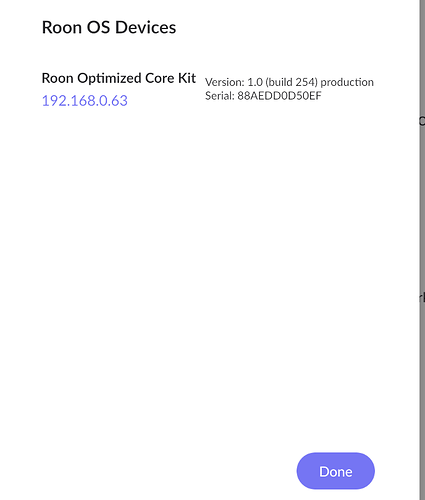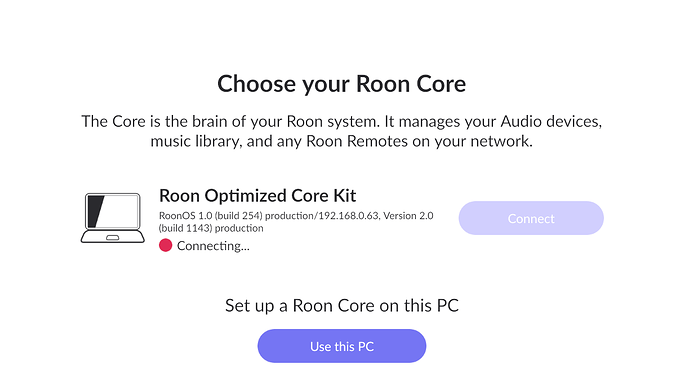 Roon OS version 1.0
Intel NUC Kit BXNUC10I3FNHN2, i3-10110U, 2xDDR4 SODIMM, M.2, Wifi, Bluetooth
CPU/Ram: Kingston DDR4 3200MHz 16GB, PC4-25600, Non-ECC, CL22, 260-pin, SODIMM (1x16GB)
Storage: Samsung 970 EVO Plus M.2 NVMe SSD 2TB, PCIe Gen 3.0 x 4, NVMe 1.3, V-NAND TLC, Up to 3500/3300MB/s read/write, 1200TBW
Networking Gear & Setup Details
Sagemcom FAST 3686 AC, cable modem.
On ethernet and I don't use a VPN.
WIFI standard : 802.11AC
Channel bonding: 24×8
Condition : Refurbished
US / EURO: Hybrid (annex A+B)
Ethernet ports : 4
Ethernet speed : 10/100/1000
WIFI frequency: 2.4GHz and 5GHz (concurrent)
VoIP protocol: SIP + MGCP
VOIP / PHONE PORTS : 1
Connected Audio Devices
Not relevant
Number of Tracks in Library
Not relevant
Description of Issue
I'm having trouble logging in/accessing my "Roon core". The system has worked perfectly well until the 10th of March. Suddenly I could not connect to my "Roon core" from any of my devices.
I see that the Roon app finds my "Roon core", but it fails to connect. See picture as attachment.
My network sees "Roon core" but I can't log in. See picture as attachment.
When I enter the network address I my browser, I get an error message that there may be some problems with port 80 on my modem. When I go into the modem I find no error with port 80.
I have set up a Rock according to the description from support
Has there been an update that I don't have?
Has something happened to the settings in my network?
How can I solve these challenges?