Core Machine (Operating system/System info/Roon build number)
Roon Rock, latest build as of today. 1.7 build 610, server and client.
USB storage plugged in and used as my storage for music.
Network Details (Including networking gear model/manufacturer and if on WiFi/Ethernet)
Wired straight to switch. All working normally.
Audio Devices (Specify what device you're using and its connection type - USB/HDMI/etc.)
USB to SOtM SMS Ultra, SW1X DAC, amp, etc downstream of there, not related to this issue. This is all working fine.
Description Of Issue
Last week I updated the Roon ROCK server to the latest build available. It needed to be recovered as there was an issue (covered elsewhere in the forum). I was given (by Roon support) an image to restore to and I was back in business.
I noticed I couldn't access the media folder as I usually would.
Today, Roon prompted me to upgrade the server again and I let it, landing on the latest build as of today.
I still can't access the media folder as I usually would.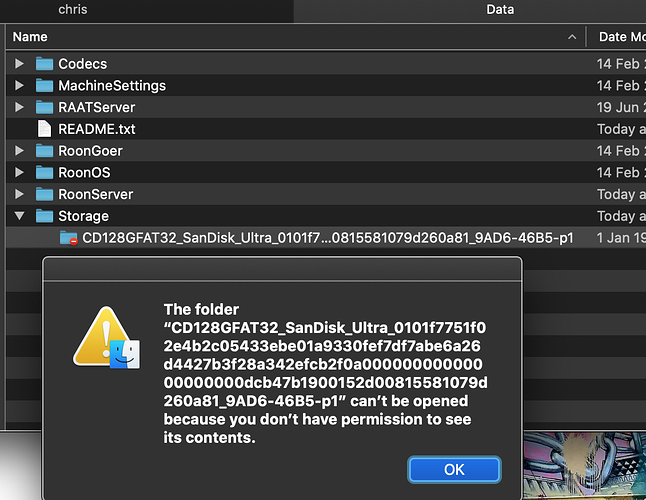 Everything plays fine, I just can't access the server as I usually would to add music.
Please advise