@jamie wrote this statement in another thread:
If Roon has been told to use Roon metadata, by default, (in Settings>Library> import settings) and the album is unidentified then it's more or less invisible.
This is truly confusing and not true in my humble opinion. I am actually glad that Roon does not treat unidentified albums differently - it would be a disaster otherwise - at least with my collection. The biggest point of having a local library is that one has many less mainstream or long deleted or from small labels etc in there - something streaming services do not provide.
Roon Identification can be wonderful, but often does not find even pretty well known albums in it's database. Sometimes identified info is not correct etc.
I guess in popular music - the identification process is better, but with classical music it is pretty much hit and miss. I personally have 1739 albums that are "unidentified". Being an avid collector, I made sure these albums have very good tags and the credit section in Roon looks just as good as the "identified" albums.
These albums (in my case) are found just as well or badly via Roon search. Via Albums Focus all content can be found. From my personal experience I can clearly state that I have found just as many unidentified albums via search, as I have not found identified albums.
If the statement was correct it would mean that nearly 2000 albums in my collection, would not be found by Roon, this happily is not true. Maybe there is a difference in the way Roon indexes these albums or something like that. But it would be horrible if unidentified albums were treated as undesirables - especially since the online metadata sources are definitely not complete.
I just wonder, is this only my experience or are there others with loads of unidentified albums that are also being treated as equals in Roon?
Just one example: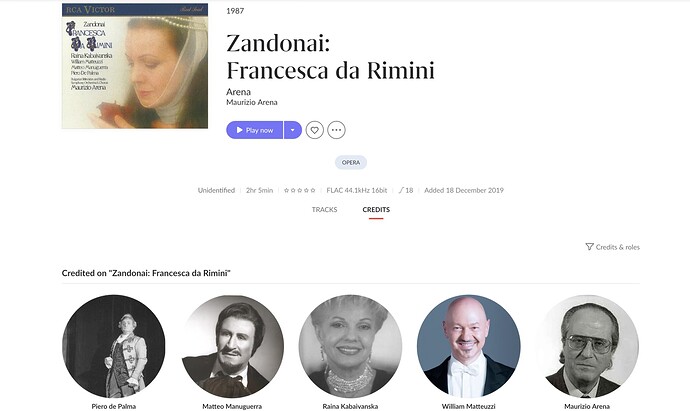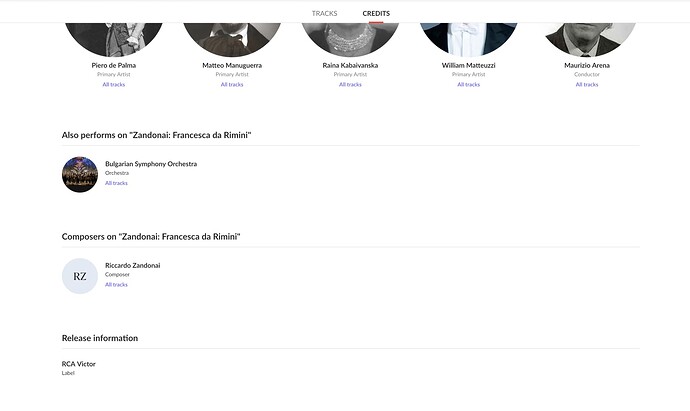 here it is as a Roon search result: