I would love to be proved wrong, but under Linux on my cubox the only options are:-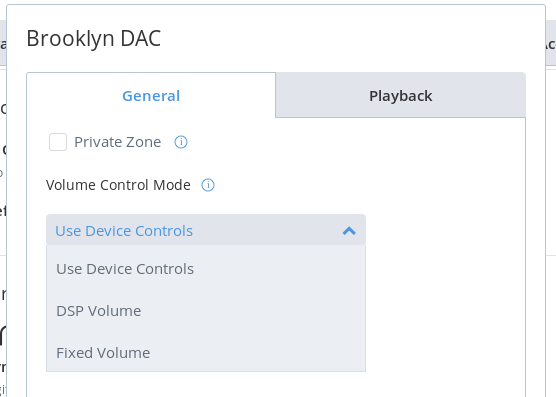 and if I set to 'Use Device Controls' it shows


On my Pi that is running Linux 4.4.9-v7+ I can also set to 'Use Device Control' and this time a volume bar shows in Roon; but nothing happens when it is changed.
Same thing on Windows 7 with the MyTek Driver installed.
After searching the web, I found this quote
http://www.computeraudiophile.com/f6-dac-digital-analog-conversion/mytek-new-digital-analogue-converter-brooklyn-26001/index43.html#post533802
Now that MQA is implemented, I was hoping the lack of USB HID volume control might be addressed.
Yes, this is on the list of future features, but this is a particular challenge as it requires OS<>DAC communication over USB. It will happen at some point, but we can't yet promise when.
Best Regards Michal at Mytek
I will dig out my Mac and try it on there - here's hoping.
Happy for some help to get this working as it's something I want to use.