Since tonight's happy hour featured playoff football rather than music I figured that I'd post something from when my wife and I were down in Jamaica two weeks ago. I didn't post it at the time because I was on vacation and wasn't playing on the Internet and anyway the Internet and cellular were both painfully slow.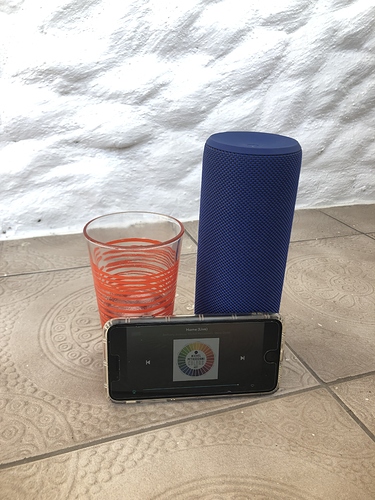 A few words of explanation:
I was not streaming via Roon so I was using Tidal, which worked great and has some really first rate playlists.
The audio was provided via bluetooth to my UE MegaBoom speaker, which is an excellent portable bluetooth speaker with great sound and battery life.
The drink was good old Jim Beam since the bourbon selection in Jamaica is rather limited.
The shot was taken while enjoying happy hour and sunset from our terrace.
Below are two other shots taken from the terrace.