If thats your path, then

… I still couldn't bring myself to "hearting" your post though!

I totally get that. About 80% of the previous collection would not have gotten played in the next 3-5 years. Just too darn busy. I kept the ones with sentimental value or that I truly could not replace. I'm good with it. Actually felt good to "purge". Might try it with photography equipment, road/mountain bikes, beer brewing equipment, expresso machines and grinders…etc. I'm digging the start of my minimalist voyage.
Always a pleasure to use when there's a little more time: my Pro-Ject 2Xperience Acryl with the fabulous Gold Note Boboli High Output MC cartridge. Unfortunately, Roon is very practical and often wins the "analogue vs. digital" race…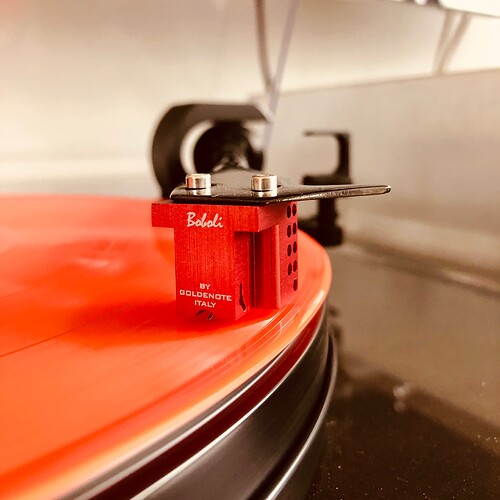 Great picture!
I've always been a sucker for colored wax. Here is one of mine from a while back. I found it interesting, the reflection of Prince's eye on the LP.
Basis table, Zu modified Denon-103 LOMC, Lehmann Black Cube SE II somewhere in the mix
See if you can find the music related wine cork in there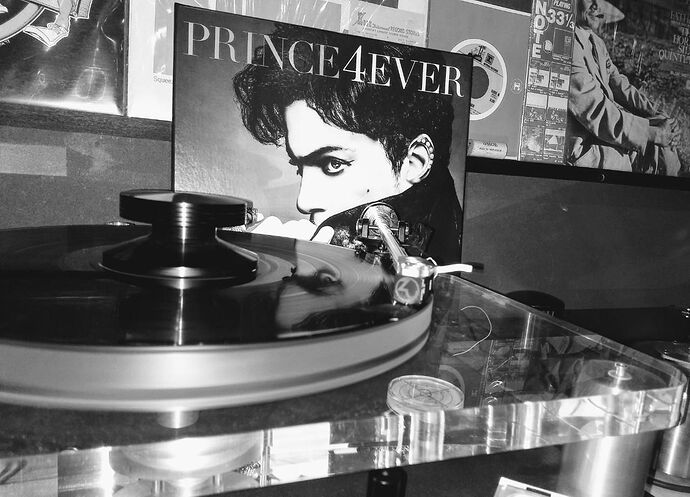 Currently spinning a Pro-Ject Debut Carbon Evo (yellow cuz I'm smüv like that) with a Nagaoka MP-110 cartridge.
Made a couple of changes to the setup recently. MoFi Mastertracker cartridge gone and AVM P30 phonostage gone.
Hana ML cartridge.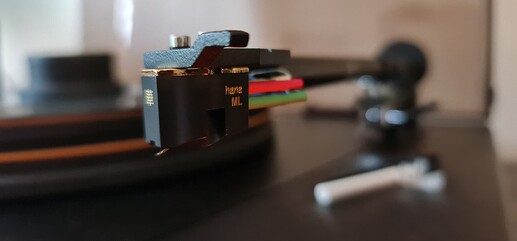 Graham Slee Accession MC phonostage.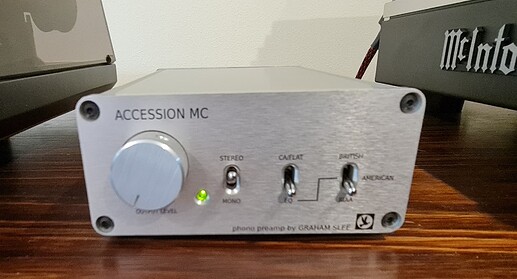 I treated my Rega RP6 to a new belt and a new speed controller that is very stable at 33 1/3. Sounding great!
I think a Hana will be my next cartridge. The Gold Note Boboli is discontinued…
I'm pretty happy with it so far. I'm at about 60 hours so it has settled down. Plenty of detail and good separation. It is pretty forgiving of records that are less than NM.
Thank you for the feedback.
My Boboli will soon be 10 years old - it still sounds good and runs smoothly, but it will need to be updated at some point.
I have a Hana SL and I've really enjoyed it. That said, I haven't tried lots of cartridges on my Rega, so there are probably plenty of others that would make me happy.
+1 here for the Hana MH/ML too! I have my MH on an original Roksan Xerxes TT, with new Origin Live Illustrious Mk4 arm, and Chord Huei phono stage. Loving the detail and beautifully balanced sound. I found this review helpful for anyone setting up an MH/ML. SoundStageAustralia.com - HANA ML and MH Moving Coil Cartridges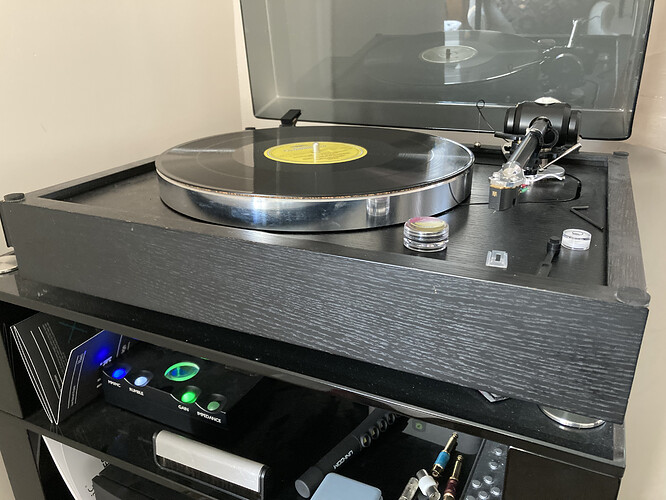 I got the newish audio technica as they do a mono in the same weight so no messing around when I change.
I recently bought a NOS Shibata stylus for an old AT10 cart and it compares very well with my $1000 carts, not bad for $150 for stylus and $20 for the old cart with broken stylus off ebay.
Is there a version of the Shibata that does over sample?

did you sell the table too?
DSD1024 with processing power to spare!

No, from previous post…
I did keep about 25-35 titles that I just could not let go. Still have the TT.
i'm not really in the market, but always interested, and i'm pretty close to you, about 20 minutes from Overture.