Roon Core Machine
Endpoint: Windows 10 Laptop
Core: QNAP NAS
Networking Gear & Setup Details
ASUS RT-AC66U-B1
Connected Audio Devices
AQ DragonFly Black
Logitech WASAPI Device
Internal Audio (Realtek WASAPI)
Number of Tracks in Library
~70k
Description of Issue
I'm been using Roon on my work laptop which has worked well over the past year or so. I'm grateful that the player software didn't need admin rights to install (otherwise I wouldn't be able to install it at all). The player just worked with no special configuration up until last week when my company switched from Symantec AV to the Windows Defender AV and firewall. When they switched to this I suddenly was not only unable to play music on my machine but I couldn't even see the devices connected to the machine. (I can however still see the players elsewhere on my network and control them.)
My IT dept was graciously able to allow the roon and raatserver programs through the firewall and had them enable some UDP and TCP ports that people were talking about on the forums. Then I was able to see the devices in my Audio Setup (see image) but cannot enable them. It just says 'Enabling…' and when I try to rename the device Roon crashes.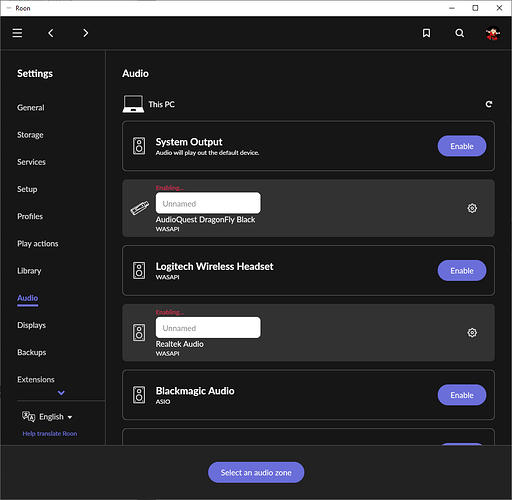 Do you know why this is? Do you think it has something to do with multicast? I have it enabled on my router and, like I said, everything else works. However, I noticed a firewall rule blocking multicast: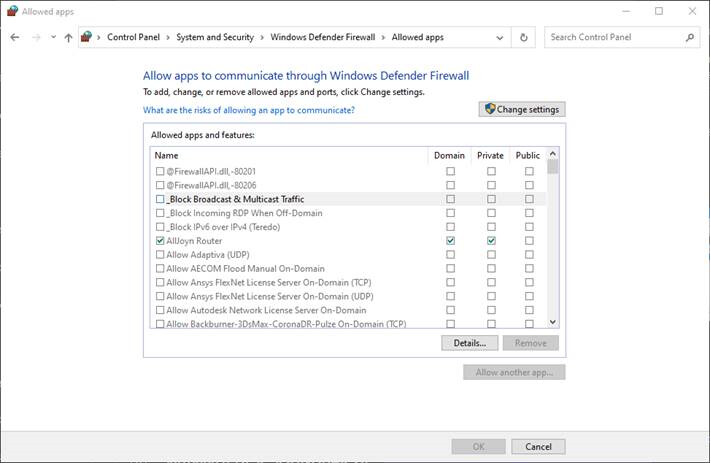 And when I inquired about it and asked to remove the block, my IT said that since it is a corporate-wide setting that cannot be changed. They also mentioned that this rule existed with Symantec so they don't know why it isn't working now when it did before. So the multicast thing may be a red herring.
Are there any other options or workarounds here? I've searched around in the forums but haven't found anything yet.
Thank you in advance.