So – every now and then I use Spotify. Bite me.

Though my LS50 Wireless II come with Spotify Connect, that's not much fun. Having dabbled with HQPlayer lately and wanting to use its upsampling prowess when playing Spotify, I cobbled together a nice solution using @Jan_Koudijs's great Entrypoints extension and @Ronald_Record's excellent Command Line Control.
In short: Entrypoints is turning a spare Pi into something that basically ships out all audio (including raspotify) on the device to a web stream that Roon can take in as a Live Radio station. Pretty nifty – and done in 15 minutes.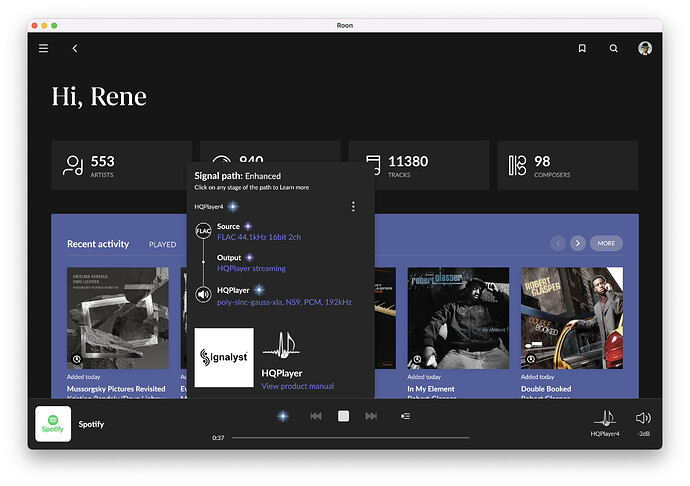 But we wouldn't want set up all that jazz (open Roon Remote, choose zone, select Radio station, press play) manually whenever we want to listen to Spotify, would we? That's where the Command Line Control comes in, together with a little bit of Apple Shortcuts Magic: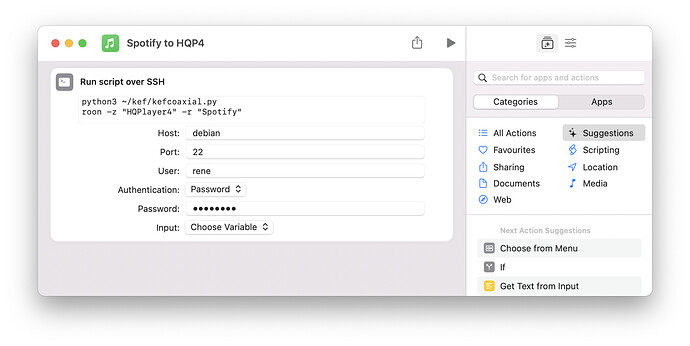 The Shortcut logs into my Roon Server (Debian), executes a little Python script powering on my LS50 and selecting the correct input. Then it tells Roon to select the correct zone and play the Spotify Radio station. The Shortcut is added to my iOS devices and MacBook Menu Bar: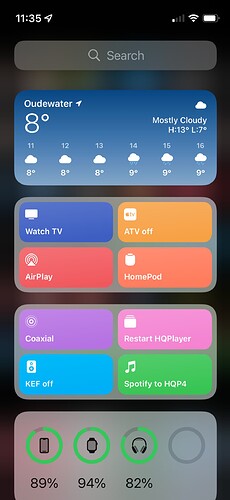 One click and the stage is set. All of this – and more! – could be yours for just $997.99 (Roon & HQPlayer – not counting the Pi).