I upgraded as well and Roon is no longer picking up all my audio zones especially my Marantz MCR 611.
Hello @Michael_Hickey,
Thanks for contacting support , I'd be happy to take a look over this issue with you. Can you please provide a description of your setup using this thread as a guide?

Please also provide a screenshot of your Roon -> Settings -> Audio Page, it should look something like this: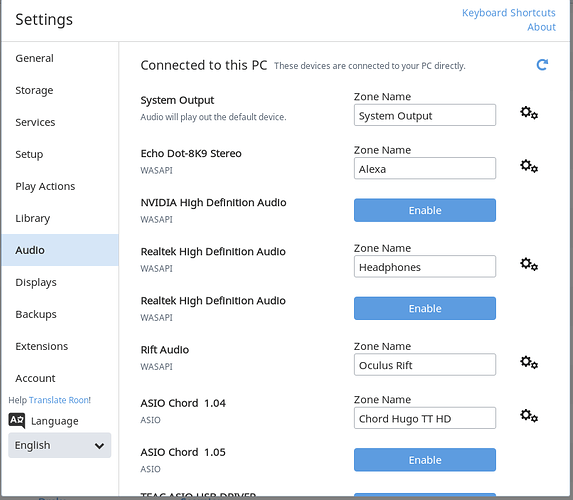 How is the Marantz MCR connected to your Core in this case, over Ethernet or something else (TOSLink/Analog?)
Please let me know the above information when possible.
Thanks,
Noris
You didn't happen to connect to the Marantz via apple play did you…and upgraded that to airplay2?
Hi both - thanks for your support, I am connected to the Marantz via AirPlay.
I have rebooted everything tonight including Marantz, and Mac and everything is working perfectly again.
Glad to hear that @Michael_Hickey,
Thanks again for contacting support and wish you a pleasant listening experience!
Thanks,
Noris
This topic was automatically closed 36 hours after the last reply. New replies are no longer allowed.