Hi,
I got the lifetime sub recently and it updated my Roon 1.3 to the current version (build 218). Afterwards, some albums are not displaying properly (blank or black).
For example, the Mary Poppins soundtrack shows no image art.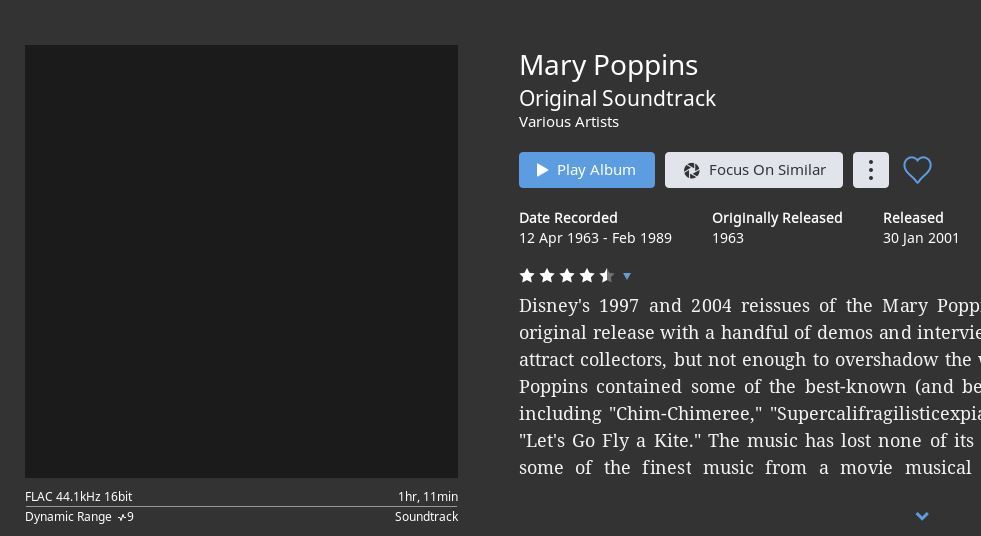 So I have a JPG saved and browse to it.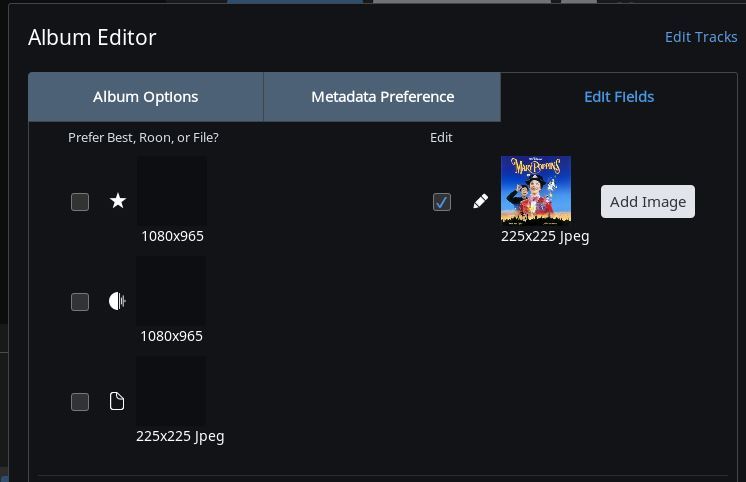 But when I save it, it still shows the blank/black image.
Also, another example is the Guardian of the Galaxy soundtrack. Again, no album art shown and if I edit the metadata, none of the album art lists.

Is there a way to fix this without redoing the whole library? It took a lot of effort to curate this with proper info prior to the images going bad.
Thanks.
Hedwig