My example.
Artist: Linda May Han Oh.
In my own collection I have following albums.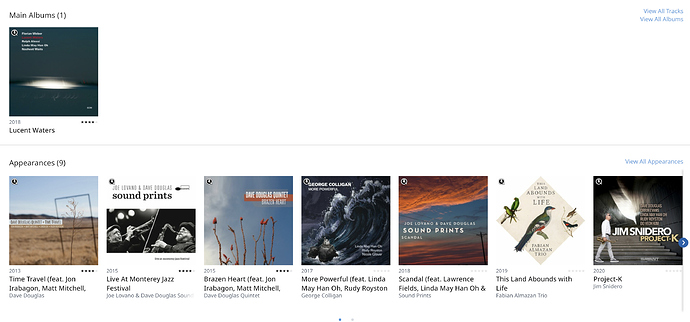 When pushing play now in this artist view, the only tracks played are those from the Main Albums, being 1.
No tracks are chosen from the albums on which she appears, what I hoped for.
Is there a setting that enables this? Or do I need to initiate a feature request?