Sorry, but running into the next issue I'm afraid:
I just tried to enter missing Recording Location / Date information for an Album.
I could enter the Recording Location as normal, but could neither enter the Recording Start Date nor the Recording End Date fields.
It didnt work on iOS, then I tried on MacOS, but it was'nt possible there either. Has anyone else seen this / tried this?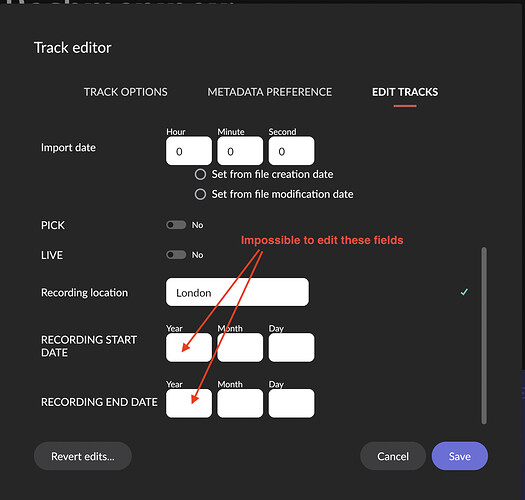 I was able to reproduce the same problem with two other albums where the recording dates are empty.
I tried on albums where the dates are already present, and then they appear to be editable…