Just installed Roon, I'm having this same issue.
Using Roon on MacOS with Tidal and Chromecast Audio.
Hello @Simo_Annala ,
Welcome to the forum! So we can better assist you, please provide a brief description of your current setup using this link as a guide.
Make sure to describe your network configuration/topology, including any networking hardware currently in use, so we can have a clear understanding of how your devices are communicating.
Does this thread sound like the issue you are having?
Yes, seems to be the same issue. If I understood correctly, it's not fixed but there's a workaround Jonas Söderlund provided.
Edit: I tried setting Max PCM rate (power of 2), but then there's no sound at all…?
Hi @Simo_Annala ,
Have you tried to reboot your Core/Chromecast after making that change?
Are you able to configure a custom 88.2 resample rate in Roon's DSP menu?
Restarting Core/Chromecast didn't help after setting Max PCM rate.
Set Custom 88.2 resample rate like this? The result is the same, only some intermittent clicks come out.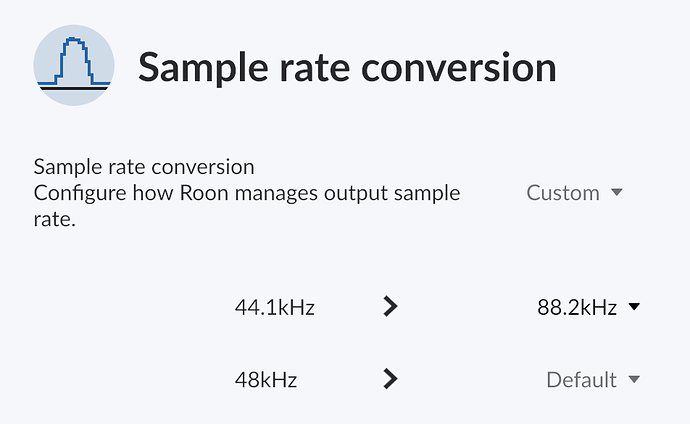 Hi @Simo_Annala,
Sorry to hear that the workaround hasn't helped here. We have an active ticket regarding this issue that we're working on, we hope to have some more news regarding this issue in the thread I linked at the beginning, thanks in advance for your patience here!
This topic was automatically closed 365 days after the last reply. New replies are no longer allowed.