Hi there, since last night, Roon 1.4 could not detect my ifi Nano DSD DAC connected to my Core Computer (Win 10 64bit PC). I am able to playback videos or music outside of Roon to my speakers via the ifi Nano DAC. I tried rebooting the PC multiple times and also restarting Roon but the DAC still won't show up. I checked my windows driver for the ifi DAC and it works.
My other devices (Bluesound Vault, Node and Lumin Streamer) works fine and can be detected.
I went to settings > search for devices but the screen could not find any devices (after waiting for 10 mins - it still shows "searching for devices")
Attached prn screen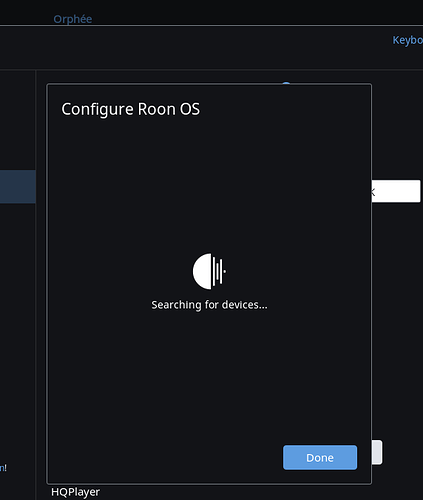 Can you please help troubleshoot?
Thanks.