OK Music Lovers! Today, 1/6 of the way there, we reach back a bit to this piece: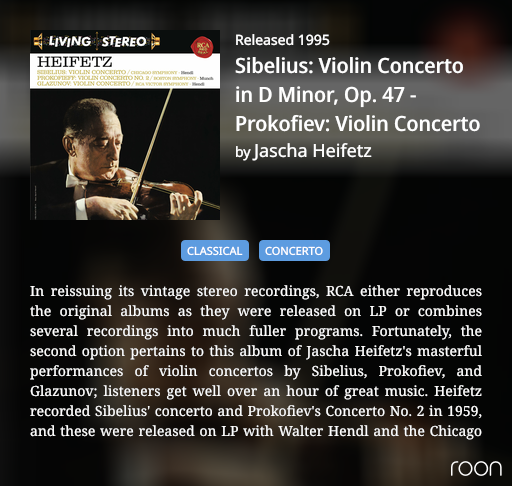 I apologize in advance, it might be a little bit harder to find, but it is on Tidal. Suggest searching for Jascha Heifetz Living Stereo, and then select the label.
Music to my ears! (5 stars)
Meh…(3 stars)
Argh! It hurts me to play! (1 star)
As always, listen and vote!
Day 4 is still open until 4PM (MST) today here: Day 4 voting