New Roon user here. Setup ROCK yesterday and set Allo Boss on DietPi to DSD over PCM under Playback. When I play a DSD64 file, I only hear static.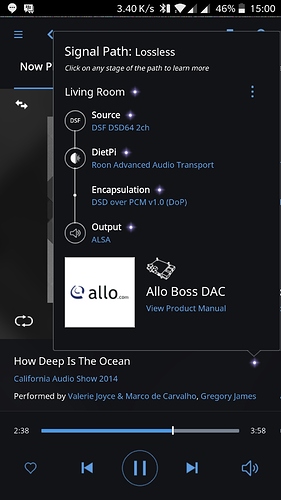 As soon as I change Playback setting to Convert to PCM, it sounds fine.
ROCK is at 1.4 (build 294)
Roon Bridge [DietPi] is at version 1.0 (build 135); DietPi is at version 159
Am I missing something?