Roon Core Machine
Using a Zappiti NAS SE as my core connected via ethernet.
Networking Gear & Setup Details
Router is a Netgear Orbi RBR50 mesh system, no VPN on the router. ISP is Altafiber (terrible technical support). Modem (supplied by Altafiber) is a Nokia fiber optic modem and I have no access to its settings.
Connected Audio Devices
Number of Tracks in Library
24,000+
Description of Issue
I have tried everything I can think of but can't get ARC to connect. I don't get any error messages, it just won't connect. The Roon Remote app on my iPad shows that my core has been confirmed to be securely accessible by ARC. When I pull up the ARC app on my iPhone, it always shows "core last seen X amount of minutes or hours ago," so it can obviously see the core, but then when I click on the connect button, it just spins and spins and never connects. I've tried the ARC app on 3 different iPhones with the same results every time. I've never gotten any error messages on either the ARC app or in Roon Remote saying that something isn't configured correctly, it just won't connect.
In my router I have created a static IP for the core and have configured port forwarding to match what's assigned in the Roon Remote app. I have tried using the default 55000 port, other ports, and also tried adding a range of ports as suggested by someone else on this forum who was having problems with an Orbi router, but that didn't work either. Internal and external port ranges are identical. Protocol is TCP. The router is in router mode, not AP mode. UPnP is turned on in the router. According to my ISP they do not use CG-NAT, so I've ruled that out as a potential problem.
My core is a Zappiti NAS and I do not have access to any of its settings (everything has to be configured in the NAS remotely by Zappiti). I've seen some people say that they've set both their core and core address in the router to a static address, but I'm only able to do that in the router. I have no access to be able to change anything in the core itself and Zappiti refused to try setting the NAS to a static IP address due to the possibility of them ultimately being locked out of it if something ever changed with my router/setup.
I'm currently trying to find out if my fiber optic modem (provided by Altafiber) is set to bridge mode. I have no access to its settings either and between the language barrier with their overseas tech support call reps and their general overall lack of any real technical knowledge, I have yet to be able to get an answer on the "is the modem in bridge mode" thing.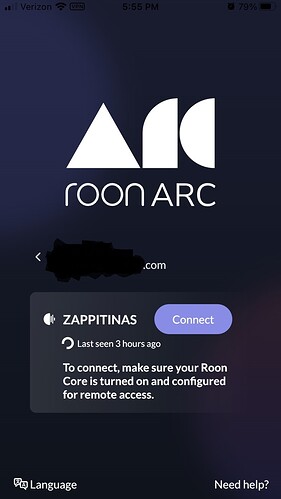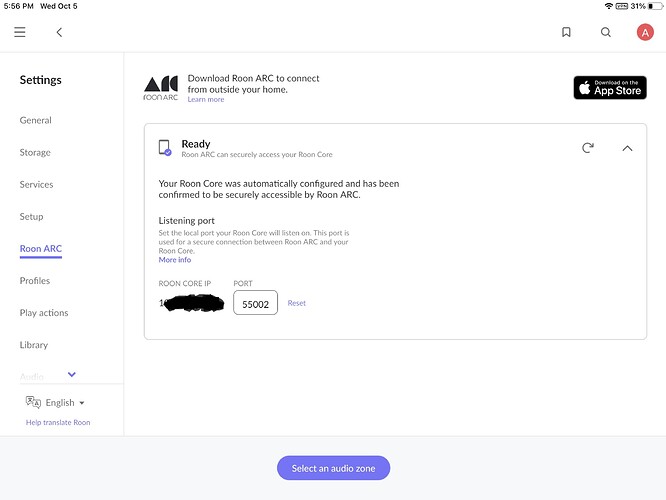 Any ideas? I'm fresh out at this point. Thanks.