Roon Core Machine
ROCK (PrimeMini 4 with Intel Core 8i7-8650U vPro (NUC7i7DN), 2x8 GB DDR4-2400MHz, 2 TB SSD internal storage)
Networking Gear & Setup Details
Router/Modem: Fritzbox 7590, Core connected via Ethernet to Router. No VPN.
Connected Audio Devices
Lumin U1 Mini, connected via Ethernet
Number of Tracks in Library
64k tracks
Description of Issue
Can't connect iOS remotes (iPhone 14 Pro and iPad Pro) to Core, see screenshots.
Restarted the Core, no effect.
@support Please give advice on how to tackle this issue (e.g. opt out from earlyaccess). Thanks!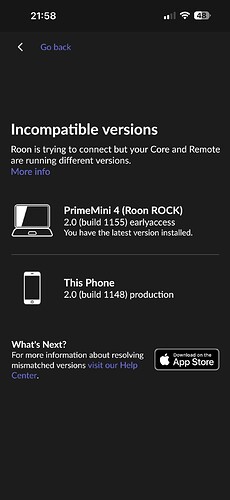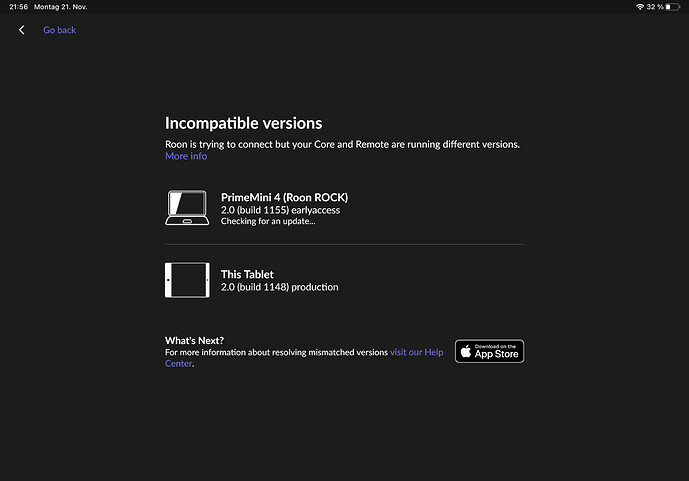 After "Go back" it says "Update required", but doesn't do it. When tapping "Connect" the next screen (1st screenshot) flickers and freezes with "Checking for an update…"