Hi, I'm using Roon v1.6 (build 401) with HQplayer and mostly using Tidal Hifi. I'm also have problem with MQA.
Mostly, Roon plays Flac format whether media is MQA or not. But sometimes Roon plays MQA format. It is completely not logical. I've tried everything, but Roon didn't play MQA properly. Nearly all time, I see this signal path for source and output (On hqplayer side I'm using DSD upstream mostly):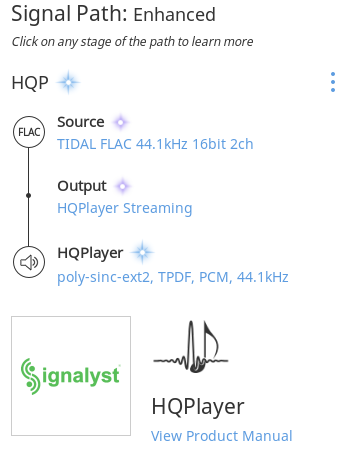 So, is this a known bug? What can I do to handle this?