Hi @support,
I have noticed that music just stops randomly every now and then. Today it has happened three times already (14:25, 14:58, and 15:31). It doesn't seem to matter whether I stream local files or Tidal since it happens with both. I have already checked the Roon Server log files but couldn't see any problem there at the time when music stopped.
From the Roon Remote it looks like that music is being played but the playback just doesn't progress any further. Like here the playback has stopped at 1:58 on the first track.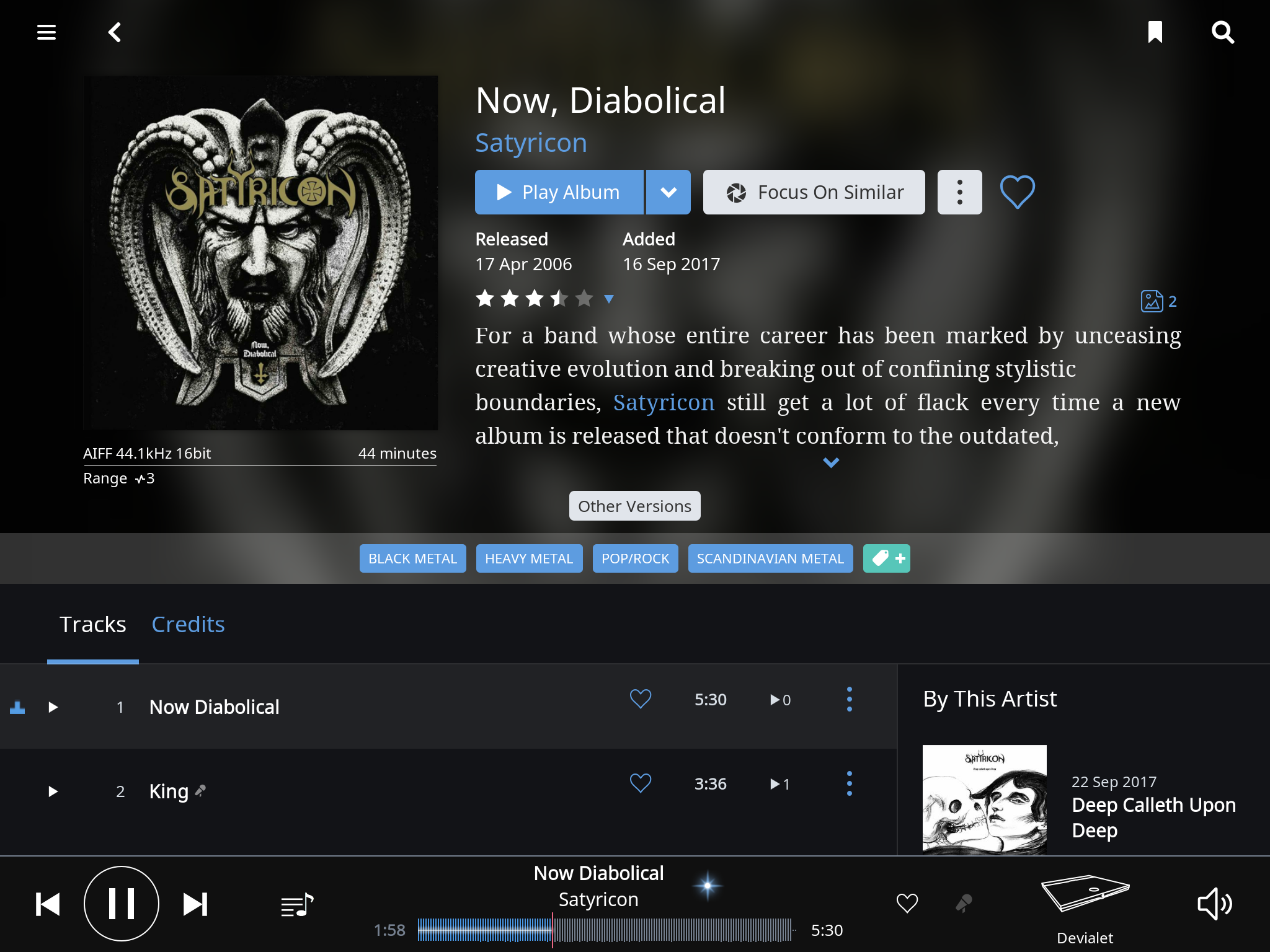 Streaming continues working fine if I for example change a track, or an an album on the Roon Remote.
Here is my setup:
Roon Server (build 269, 64-bit) is running on Windows 10 computer (i7-6700K, 16 GB RAM, two GTX-1070, SSDs). All music files are located in an internal SSD. The computer is connected to a Netgear Orbi router with an ethernet cable.
Devialet 1000 Pro is connected to a Netgear Orbi satellite with an ethernet cable.
Roon Remote is installed on iPad Air 2
I haven't noticed this kind of behavior earlier.