Hi Roon team,
I do put all my music in monthly folders, which, once filled, will never be incremented anymore.
The thing is that Roon, every time it is restarted for any reason, starts re-scanning every single folder it was fed.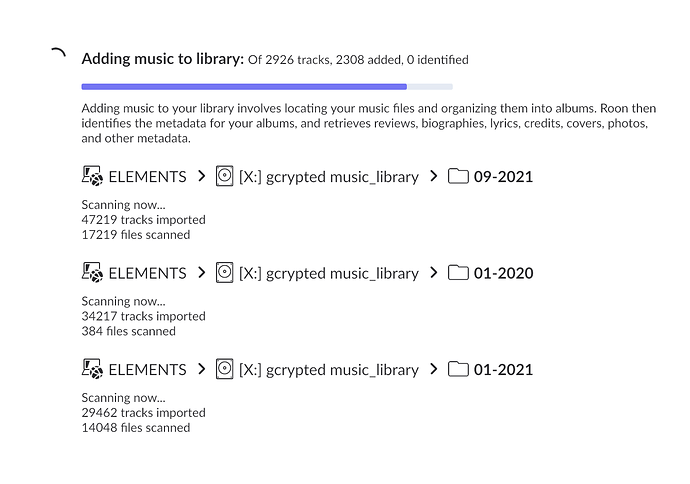 As none of my finalized monthly folder will never get any new files or folders, I would like to get a way to totally disable folder monitoring.
In first stage, I figured out where the "storage" settings are visible in RoonServer sub-folders, and found these nice files that contains xml format. There I could see a setting is called "rescandelay" with a default value of 4. I've modified this to 0, expecting it would totally disable the rescan of the folder, but, still, at Roon restart, the folder gets totally rescanned, again.
So here is what I would like to see, a simple setting that would disable the scan on a folder basis. It could look like this :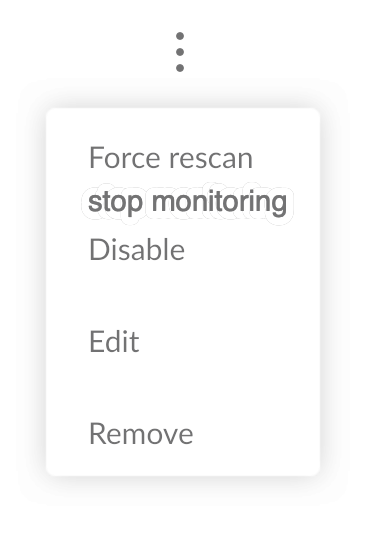 Selecting stop monitoring would simply tell Roon to stop checking for new content till the option wouldn't be re-enabled.
This would save a lot of rescanning time to lots of people with large libraries. or simply people that split their files between several folders.
Of course, if there is any workaround that would enable me to achieve what I want to achieve right away, please feel free to exchange about it

(the recandelay=0 not working, I guess there must be a setting or parameter to add to the xml file in order to avoid the monitoring?)
Thank you !!!
by the way, here are some old post requesting for the same thing, hopefully this time someone will pick it up ?