Core Machine (Operating system/System info/Roon build number)
Hello, been using Roon for approx. 2 years, Qobuz as soon as it was available. Have several playlists with songs from qobuz. All of sudden 90% or greater of the songs now indicate "unavailable "
My qobuz account is in good standing.
Using WiFi with an oppo 203 as the output from a Mac laptop running Roon core.
Ideas ?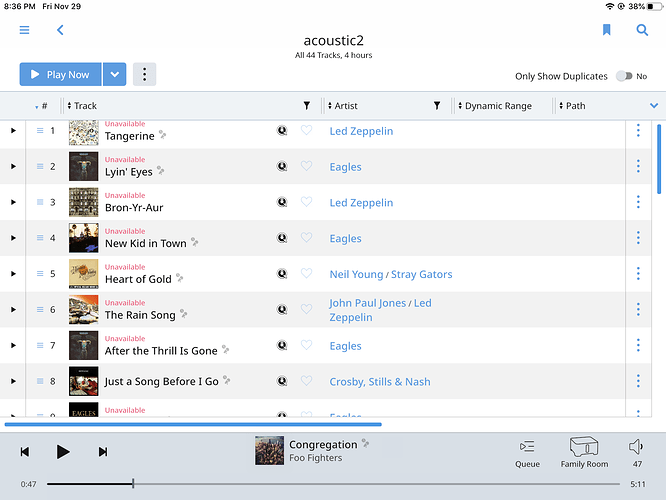 Thanks
Mike
Network Details (Including networking gear model/manufacturer and if on WiFi/Ethernet)
TEXT GOES HERE
Audio Devices (Specify what device you're using and its connection type - USB/HDMI/etc.)
TEXT GOES HERE
Description Of Issue
TEXT GOES HERE