I have a problem with 1 artist: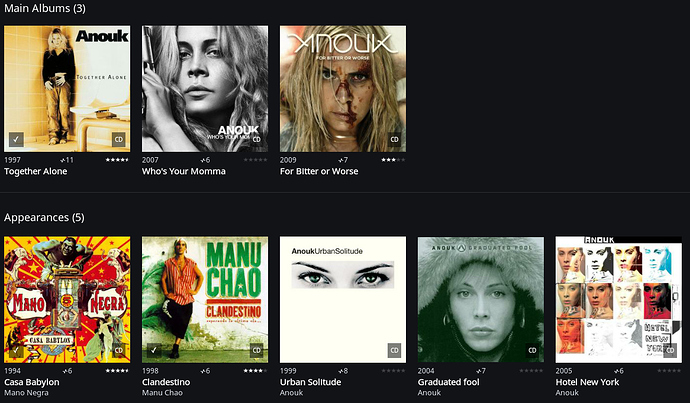 3 albums are listed as main albums, 3 as appearances.
if i rescan these last 3 albums, they pass in the main albums section (where they should be).
but after some time (i don't know how much) they get back in the appearances section.
maybe it has nothing to do with that, but it resembles the continuous disappearance of michael jackson