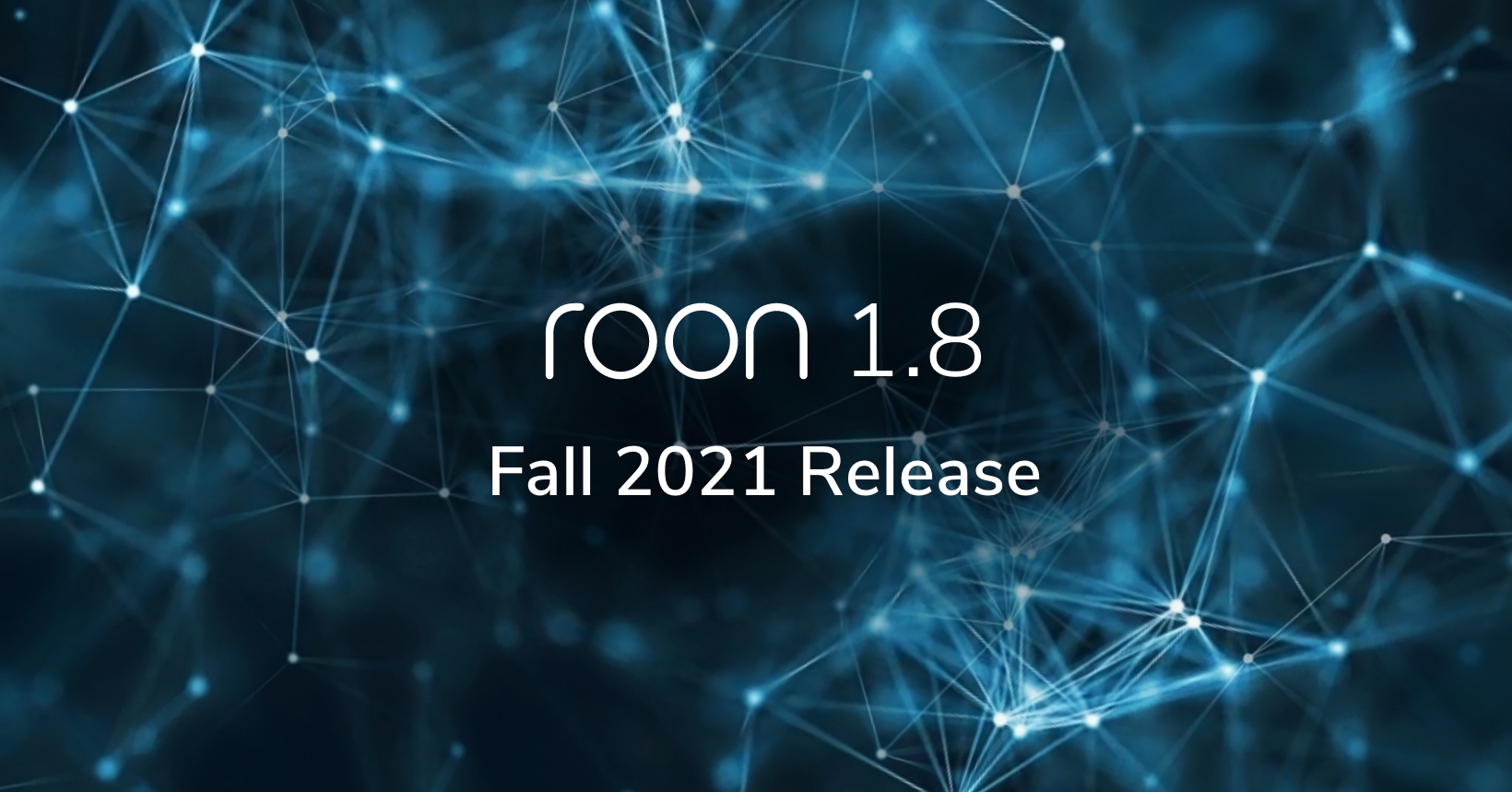 Hey everyone!
With our Fall 2021 release, you'll see some great improvements to Roon, but the big news is that we're rolling out the first of a series of fun web-based tools to our community of music fanatics. The goal of these tools is to let you contribute your expertise to Valence, our cloud-based data system, making the Roon experience richer for the whole community!
Art Director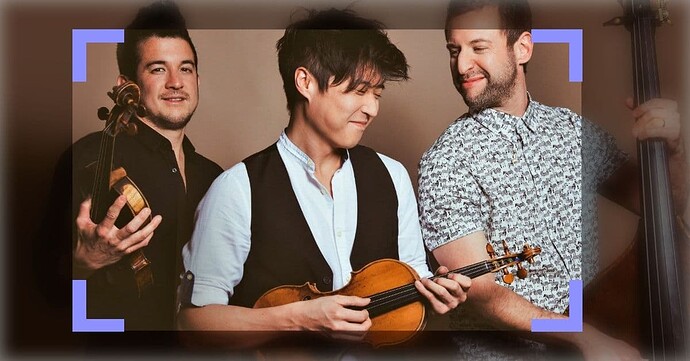 Everyone benefits from better-looking artist photos and band logos, so we've created Art Director, the first in a series of fun web-based tools that puts Roon users in control of how artist images are shown in Roon. Using Art Director, you can adjust the positioning of artist photos, upload your own band logos and images, and vote for your favorites. By doing so, you'll be helping the whole Roon community and making perfect artist images a reality.
How does Art Director work?
When you visit our new Valence page and select "Contribute", you can sign in with your Roon account and select Art Director. You'll be presented with images from the Valence database that need your artistic eye. If you want to adjust a specific artist's images, you can type their name into the search box. From there, you'll see all of the adjustments contributed by other users, as well as any images that still need your direction.
Art Director allows us to be far more dynamic with the images we are using in Roon, giving us the ability to adjust photos to fit into specific shapes. For example, you can adjust the main image that is displayed at the top of an artist page, as well as their circular 'avatar' that is shown on the Artists page and within search lists. This means no matter where an artist image is displayed in Roon, it will always look fantastic. If you have a band logo or a photo of an artist that you particularly love, you can also upload it to Art Director so we can feature it in Roon.
You and the rest of the Roon community can also vote for your favorite image on an artist's page. You do this in Art Director by clicking on the heart next to any adjusted image - this is how Valence decides which images are shown in Roon. As the Roon community begins to vote and adjust artist photos, these changes ensure you're always seeing the best possible images in Roon, with photos continually improving based on the efforts of our community.
Local image edits are still possible, but if you have previously spent time improving artist images in your own library, you can now make these changes in Art Director to update your library while improving the Roon experience for everyone.
By contributing to Art Director you will not only improve artist images in Roon, but you will also provide our machine learning algorithms with valuable training data for improving images in the future.
To start contributing, just sign in to Valence using your Roon account details here valence.roonlabs.com
Playlists by Roon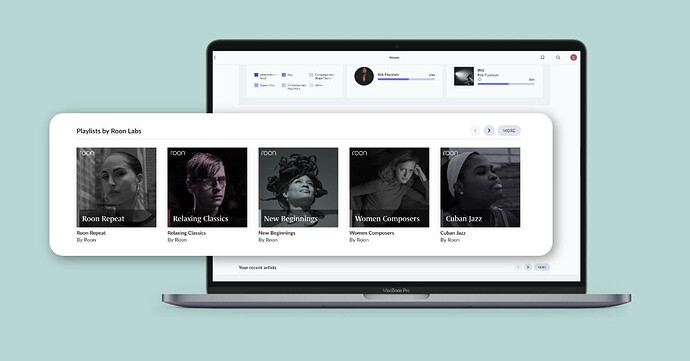 Our team lives for music, and it's our goal to create the best experiences for other music lovers. In addition to Roon itself, we do this by collaborating with artists, our community, and with our own music team to bring you editorial content and playlists that we think you'll enjoy. Over the past year we've worked with artists including Patricia Barber, Daymé Arocena, AHI, and Stephen Moccio to bring you exclusive interviews and editorial, as well as producing weekly playlists with a particular genre or theme.
Up until now, the playlists we have created have only been available on TIDAL and Qobuz, and haven't been accessible in Roon. In our latest release, you can now access everything our music team has curated, directly from your Home screen on both streaming platforms.
Smarter search
Back in the summer, we released the first of many updates to improve how you search for music in Roon. In this update we've taken the next step and completely overhauled the search function to make it easier than ever to find the music you're looking for.
Now, when you search for music in Roon you'll see more accurate and concise results (with fewer inaccuracies!), especially when it comes to your library content. Roon will be able to detect when you're searching for classical music, presenting composers and compositions first. We've also overhauled text filtering across the app, for more consistent handling of special characters and punctuation.
The updates we've made to search this year are just the beginning. Search has been a top priority for us this year, and led by our data team, it will continue to be a focus into 2022 and beyond.
Rock-solid streaming
We've completely overhauled Roon's buffering and caching infrastructure for playing streaming content. The new implementation is designed to be less demanding when interacting with your network and internet connection, making streaming music both more stable and less intensive on your Roon Core. This should minimize playback interruptions from TIDAL and Qobuz, as well as making it possible for people with slower internet connections and networks to have a better and more reliable experience while using Roon. It will also ensure your Roon Core is more resilient to latency issues caused by content delivery networks (CDN) and the geographic distance from your source.
Easier volume limits
We've redesigned the Zone Settings screen so it's even easier to set volume limits that prevent your music from getting too loud. The new design also makes it easier to configure auto-sleep functionality and other settings for your audio devices.
Improved database integrity monitoring
Database corruption means that the records Roon is reading out of your database are different from what was originally written. This is uncommon and can happen for a variety of reasons, including failing hard drives. In some cases, corrupt records can remain in the user's database undetected for some time, only being detected when an update ships that requires Roon to scan every record in the database.
These updates occur infrequently, which increases the risk of data loss – if the user has opted to only keep a few weeks of backups, the chances they have a usable backup drop significantly if the "latent" corruption isn't detected for many months.
Starting in this release, we will be detecting database integrity issues "on the fly" – if corruption is detected during a backup, or during normal use of Roon, the application will halt and the user will need to restore from a backup.
The Team At Roon Labs
Roon 1.8 (Build 880) Release Notes
Roon Build 880 is now rolling out for macOS, Windows, Windows (64 Bit), Roon OS, and Linux.
Updated versions of Roon for Android and iOS have been submitted to their respective App Stores and will be available soon.
Version 880 of Roon Bridge is also available for Windows, Windows (64 Bit), Roon OS, Linux.
All platforms and apps should update automatically.
Improvements and Bug Fixes for Build 880:
We've introduced Art Director, a new web-based tool that puts our community in control of how artist images are shown in Roon
Search Overhaul, including new treatment of the Search result page for classical queries
Updated Zone Settings design
Volume limits reminder popup
Curated by Roon Playlists added to Home
Introducing database integrity check
Live Radio Metadata
Made an overhaul of empty states across the app
Complete overhaul of buffering/caching/fetching infrastructure for playing media from streaming services
Moved Android builds to use API level 30
Adopted iOS app to new for new iPad displays
Play Now / Play From here actions disable shuffle
iOS volume controls:

Fixed cases where volume would update for a zone with Fixed volume
Resolved cases where switching between apps caused loss of ability to control volume
Fixed cases where system volume was adjusting even with disabled lockscreen control feature
Fixed case where local iOS zone volume is set to 0 in after switching zone in Roon app

Text filtering:

Resolved cases where incorrect filtered data would be shown in case of looking for an artist with "The"
Fixed inability to process special chars within filter query

Export:

Fixed incorrect sort of tracks in playlist export dump
Fixed inability to open excel generated from Skipped files section

Linn streaming:

Implement track progress support for Linn songcast streaming
Fixed case where Roon was incorrectly sending "stop" command to Linn devices after input switch

Roon Core no longer hangs at startup on certain QNAP devices
Resolved a bug causing an inability to start playback on Meridian endpoint in certain cases
Fixed issue loading artist details page for unidentified artists
Playlists browser: Fixed hidden text filtering state after app restart
Fixed crash filtering Artists browser by favorites
Adjusted action buttons order and color treatment in accordance with OS design conventions
Removed unnecessary sorting options from General tab in Settings
Resolved an issue with certain Qobuz account's region info was not recognized correctly
Resolved a RoonServer crashes on Linux caused by frequent network reachability changes
Resolved an issue when Roon wasn't automatically starting after finishing the restore backup procedure on Windows
Resolved an issue where scrolling with keyboard arrows or by dragging scrollbar does not work in browsers after going back to it using BACK button
Fixed cropped toast message on mobile clients
Artist details Overview tab: Resolved issue sorting alphabetically when albums have the same release date
Implemented alphabetical tag ordering on track row level on the Album details page
Resolved cases where albums title under 'Recommended Albums' widget could be cut off
Resolved issue where old scroll position was used after switching between bookmarks in the same browser
Album Page: Fixed spontaneous movements of the tracklist on Album page
Fixed absence of 'In library' and streaming service badges on search results and recent activity
Fixed inability to add playlists to tags
History editor closes after deleting content
Resolved an issue where Win11 remote device shows as Win10 device on the Core`s Audio settings
Resolved an issue where Android client would show an error in cases of no WiFi (use Roon on Android with VPN)
Fixed "Save" button treatment and text formatting of Daily Mixes detail page on Mobile
Fixed issues persisting selection state
Fixed a crash when enabling ASIO zone on Windows when the device isn't plugged in
Resolved an issue causing to remove browser's filter state in case of selecting an item
iPads can be used in upside-down portrait orientation
Qobuz bookmarks restore genre filter settings
Version tab: removed "Also In Your Library" header when there is only one album to show
Updated default sort order for Album date
Added cover art to track row on Playlist details
Added album type to "Recommended albums" widget on Artist details