roon nucleus + firmware 1.0(build 174)stable/192.168.0.5 ver 1.6
upstairs in coming cable broadband router netgear vmdg485
ethernet cable goes to netgear switch gs108.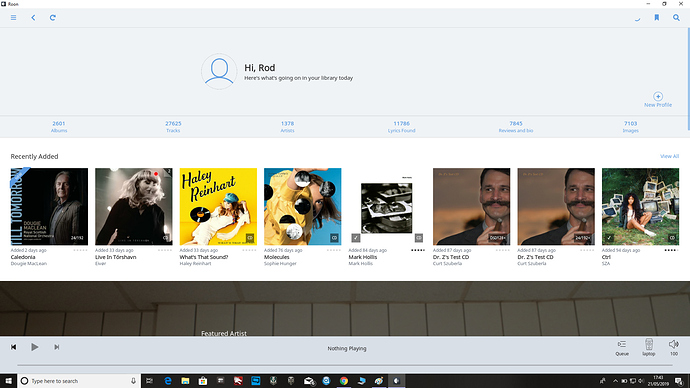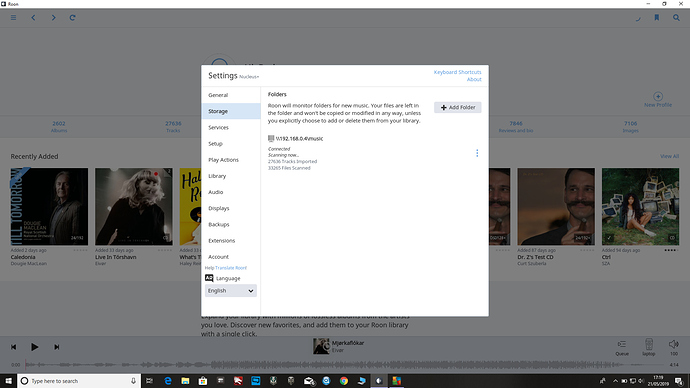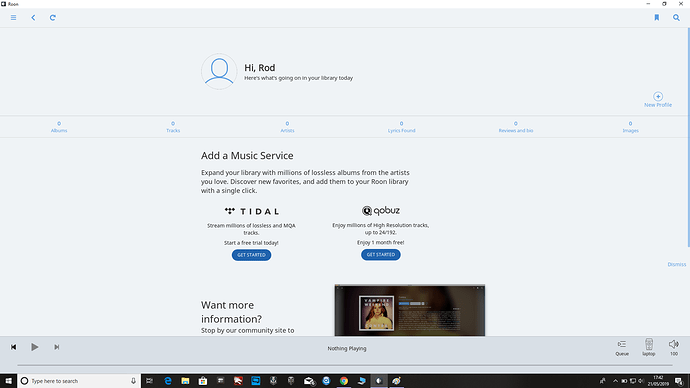 sonology 713+ is connected to this switch by ethernet
.
gs108 upstairs ethernet cable another gs108 downstairs.
downstairs gs108 connects to nucleus+
msi laptop running win 10 connected by ethernet to downstairs gs108
ipad pro 12 using ios 12.3 via wifi
huawei phone android connected via wifi
usually problem starts fromnot finding roon core. reboot of nucleus+ fixes the connection to core but the following problem happens.
the last few days I keep getting the connection to library dropping out and then reconnecting for a minute or so,before losing connection again…
this simultaniously with all 3 devices.
audio devices do not make any difference, when connected all and any will play ok…
The problem is that roon keeps missing the library.
If I go to setting , click on disconnect core, then click to reconnect,the library re appears for a minute or so, then it loses it again.