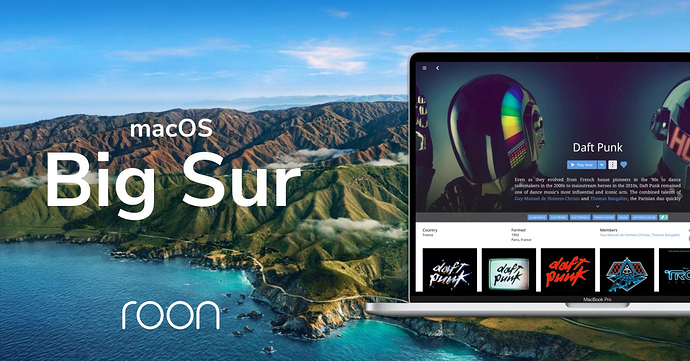 Roon and macOS 11 Big Sur - what you need to know
Apple's biggest macOS release to date, Big Sur, is coming soon! Big Sur will feature a refined new design with streamlined apps, powerful controls, and intuitive customization options.
What does Big Sur mean for Roon subscribers?
We've been testing Big Sur with Roon for a while and have been keeping a close watch on feedback from our Community Beta testers. So far, we're pleased to say everything is fully functional and we haven't identified any compatibility issues. In the unlikely event that you do experience issues once you've updated your Mac, just drop us a message over in #support and we'll get you back listening to your music in no time.
We'll continue to test Roon software with Big Sur to make sure everything is working as it should before Apple's official release in the fall. That way, you can update your operating system with confidence.