I have a warning sign on Roon (Windows and iOS) that I need to update Roon.
I have downloaded the latest Windows 64 version and run it, but the indicator is still there. I rebooted and then restarted Roon. No change.
If I select the indicator, I see this message: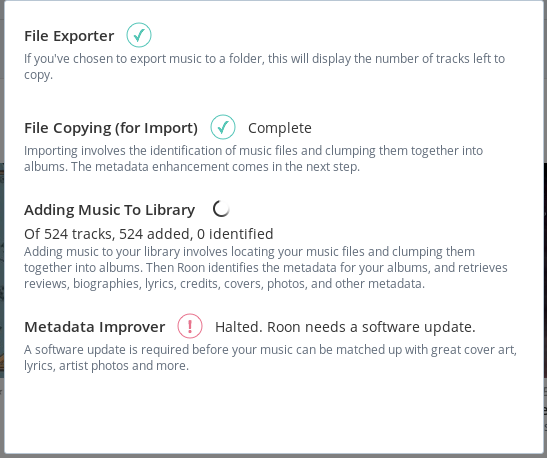 What am I supposed to do to updated whatever this message is about?