Hi, Roon's automatic backups to my Sinology NAS had been working fine for as long as I remember but suddenly Roon just won't see the backup directory on the NAS and for that matter, anything on the NAS.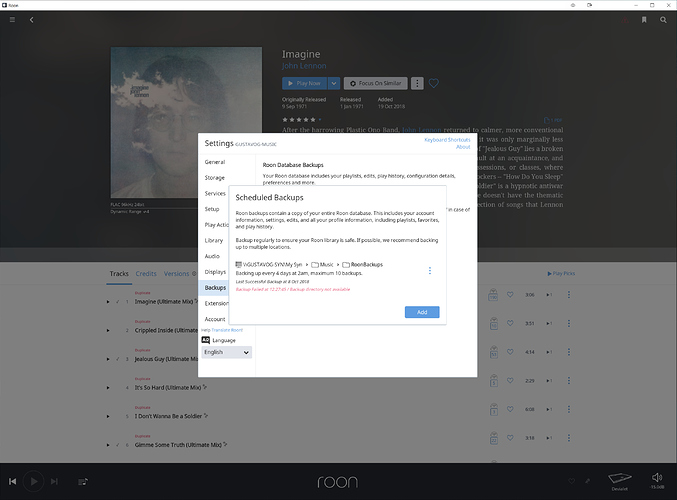 I am running Roon on a Sonic Transporter with Version 2.7. Roon is the latest build 1.5 (build 354).
I have disconnected the cable from the ST and plugged a laptop and can access the NAS with no problems. The permissions on the NAS are the same, you need username and password. I have rebooted both the ST and the NAS to no avail.
Thanks.