I thought that bits and bytes where the same (transport) - no difference in sound quality.
If you use LAN or USB. I thought it would be the same - data streams are data streams.
But I was wrong. It seems that I have still a lot to learn

I was quit happy with my setup - see below. Great sound through ethernet (LAN)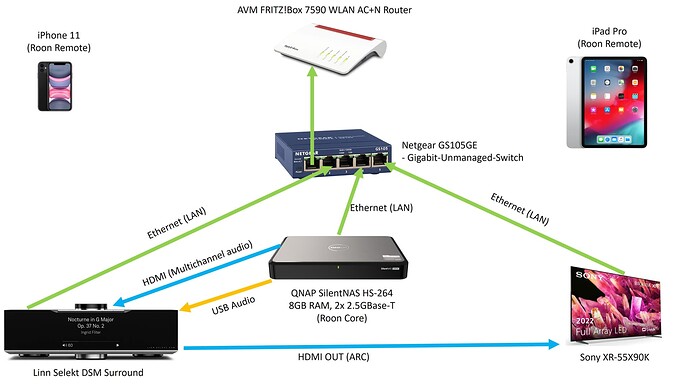 But why not try some new settings?
Today I added a good USB cable from the NAS to Linn (marked with orange).
And what a difference - The UBS connections sounds much better - bigger sound stage and more clear.
Wow - I didn't expect that. I thought it would the same. Now I am happy that I spend 118 EURO on this experiment

Torben