Dear everyone,
since you helped with connecting my PC DAC to Roon everything worked like a charm and brought me many joyful hours. Until this evening: When I came home, none of my remotes (PC via cable, iPhone/Android Blackberry via Wifi) would be able to connect to the core. They do see the core
, but they are unable to connect.
There were no changes between this morning - when Roon played internet radio on a squeezebox - and tonight. To my knowledge no firewall, firmware or whatsoever was touched.
The core is running on a QNAP TS-251+ (8GB). The PC and the core are connect through a switch (trendnet TEG 582g). The switch is connected the router (Fritz!Box 7360) via a Fritz!Powerline 1000E. All other systems are just fine.
I already cleared the cache (deleted cache folder on QNAP), restarted every device a couple of times, even updated the QNAP firmware. The Roon-core itself does not complain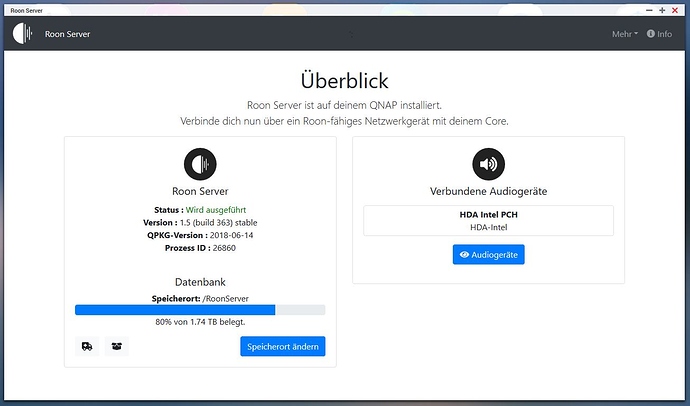 Do you have any suggestions?
Thank you in advance!
Alex