Roon Core Machine
Windows 10 \ Ryzen 5 \ 16 gb
Networking Gear & Setup Details
Connected Audio Devices
Number of Tracks in Library
Description of Issue
Hello.
I use latest Roon Core on my Windows 10 machine with a USB-DAC. I use NordVPN.
When I turn the VPN off completely, I can see all the audio devices including DAC just fine.
When I turn the VPN on I see no audio devices. I've added Roon.exe and RAATServer to the split-tunneling which does work for any other app, but have no effect here. I've also added Roon and RAATServer to the firewall exception.
This is extremely frustrating and I have to use the VPN. What are my options here?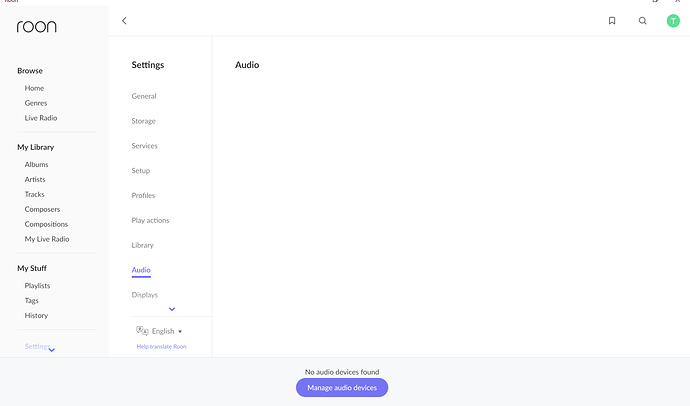 My assumption that it has something to do with DNS resolving, however I guess it's not possible to configure per-app-DNS via VPN software.