Roon Core Machine
Intel NUC 8i3. 16GB RAM, 120GB M2 SSD for database, Samsung EVO 860 SSD connected via USB for music.
Networking Gear & Setup Details
Google Nest routers
Ethernet connection to ROCK
TP-Link unmanaged switches
Connected Audio Devices
Number of Tracks in Library
Can't remember exactly, missing about 2000 albums
Description of Issue
I believe, after latest Roon update, the NUC won't recognise the USB SSD. Checked the SSD on another PC, and the disc shows up as it should. The SSD isn't corrupted.
If I try to edit the path to the SSD, only adding a network drive comes up as an alternative.
I've rebooted ROCK, both soft and hard, and changed the physical USB input for the SSD with no success.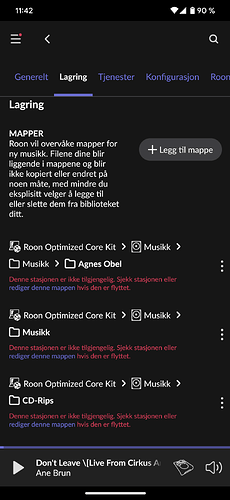 How do I proceed?